Digital Drew: Why Problem Solving Is The Number One Skill For A Digital Marketing Agency
This article uses affiliate links, which means if you purchase products through these links, we may earn a commission. Click here to see our
T&C
. For licensing please click
here
.
Drew Blumenthal is the founder of Digital Drew - a full service digital marketing agency that helps its clients to manage their digital brand and generate leads from online traffic. Since starting the company in 2017, Drew has had one goal - to help his clients grow their business. By providing consistent results and a strong client experience, Drew has been able to grow his agency to nearly seven figures and is looking to expand even more in the coming year.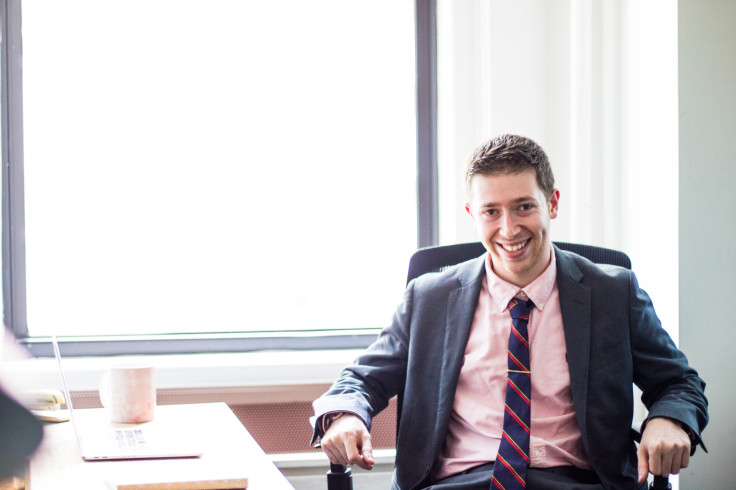 When Drew first quit his job working for a large marketing agency, he knew that he needed to do something more. "I started with a single client, but working for an agency wasn't the right fit for me." In just four years, he has turned that first single client into over fifty clients that he and his team of freelancers now manage. Despite the success, he recognizes that it comes with a sacrifice. Taking the jump from 9-5 to a full time entrepreneur certainly was not an easy one. "I wake up at 4am and get right to work. The rest of the day is fully packed with meetings, responding to client emails, and putting out fires." Although his days are longer and filled with more responsibilities, he still sees his life as more fulfilling and full of freedom. "Yes, I work harder, but I also get to choose when or where I work. I can go late or early. It's nice to make those decisions."
As he looks to grow his business more, he recognizes that his growth and the growth of any business is contingent on one thing – problem solving. "Problems always come up and not every client is a walk in the park." That's why Blumenthal is dedicated to improving his services and always getting to the root of the problem whenever something arises. In a world that is fiercely competitive, especially in the digital space, your company's client base and revenue will be greatly determined by your ability to solve problems. Here are two tips that he shares for solving problems.
Stay Calm and Call
He recalls one of the biggest problems he had to solve and how it nearly ruined his business. "My FaceBook was hacked and they were able to access payment information for all of my clients. I had to spend the next two days cleaning it up." Although this should have crushed his company, it didn't. He spent the next two days calling all of his contacts and correcting the issues. "I did lose a few clients, but overall, everyone was understanding and business has grown even more." By simply calling to explain the bad news, he was not only able to save his company from sudden death, he was able to recover and grow his company even more in the following months. The trick: pick up the phone and call your client with a solution.
Learn From the Past
Since that hack attack, Drew has taken steps to further secure his social media accounts and other sensitive data. Why? Well, no one likes to call their customer with bad news, but imagine calling with the same bad news twice. Whether it's a hack, a customer complaint, or a snag in your system, it is essential to learn from your mistakes so you don't go back to square one every time there is a problem. Due to this, Blumenthal spends a large portion of his day studying how to improve his systems and better improve his methods. A pro-tip would be to learn not only from your mistakes, but also from the mistakes of others.
Drew Blumenthal is the founder of the digital marketing agency called . Founded in 2017, he is committed to helping his clients build their online brand and create a consistent strategy for generating online leads. Currently living in New York, Drew enjoys collecting luxury items from brands like Burberry, Louis Vuitton and more. Although he currently spends his time focused on building his company and serving his clients, he plans to settle one day and raise a family in a three bedroom house on Park Avenue.
FOLLOW MORE IBT NEWS ON THE BELOW CHANNELS