Diplo Barred From Attending Cannes Party He Was Hired To DJ [Video]
KEY POINTS
Diplo was hired to DJ a yacht party after the Cannes Film Festival
The yacht security refused to let him in
The DJ only got in after the yacht owner walked by and recognized him
Diplo has revealed he was denied entry into a Cannes party he was hired to DJ. The DJ and record producer said in a new Instagram clip that he was turned away from the party after not being recognized by the security.
"I was booked to DJ a yacht party in Cannes but security wouldn't let me in," Diplo said in the clip. "The yacht was empty so I was about to take the L and go get food," he added.
The clip shows a woman wearing a black jumpsuit telling the security that they should let Diplo in as he was the one hired to DJ the party. "He's the DJ," she told the security.
Meanwhile, Diplo tries to convince the security, telling them that it was the owner of the yacht who hired him.
At first, the security looked skeptical and insisted on denying him entry. After a while, they let him in.
Diplo said in the video that the guard only allowed him to enter because the owner suddenly walked by and let him in.
"Next time I'm adding myself to the guest list," he captioned the video.
Diplo is a renowned musician with three Grammy Awards under his belt, including Best Dance Recording for "Where Are U Now," Best Dance/Electronic Album for "Skrillex and Diplo Present Jack U" in 2016, and Best Dance Recording for "Electricity" in 2019. Last month he was nominated for a Grammy for Best Dance/Electronic Music Album.
Earlier this month, Diplo hopped from party to party at Miami's first Formula 1 Grand Prix. The DJ made headlines at the time after blasting the Red Bull booth, describing it as a "jail." "Also, they had no food, and all I wanted was a sandwich, so I left," he told New York Times.
He also recounted how he sneaked in at the Ferrari suite some of his friends were staying at, without paying the entrance fee.
"There was a group of seven of us, and three people didn't have passes, including me," he said. "A woman came over to us, and I thought she was going to kick us out, but she was just like, 'I see you have some extra friends here. Ferrari had already tagged me on social media, so I knew I would be fine."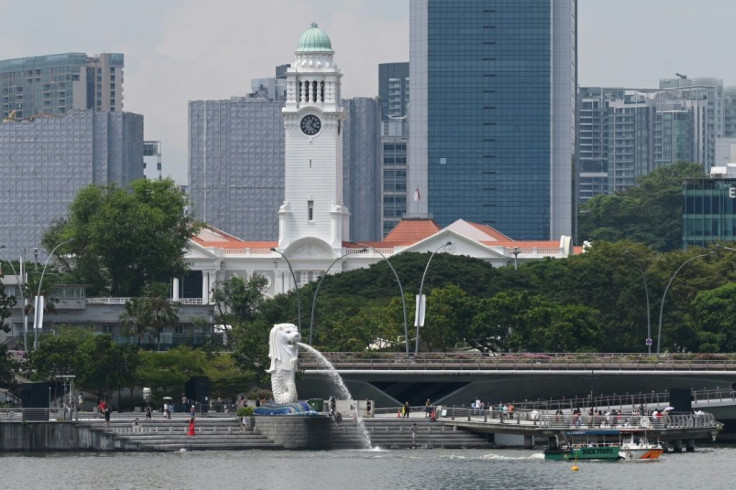 © Copyright IBTimes 2023. All rights reserved.