Disney CEO Bob Iger Will Step Down By 2021, Succession Process Underway
Bob Iger, Chairman and CEO of The Walt Disney Company and the man responsible for the flood of superhero movies dominating today's box office, confirmed his definite retirement in 2021.
His announcement Thursday squelches rumors he might stay on beyond 2021 even as a consultant. Iger was to have retired from Disney, which he joined in 1996, on June 30, 2018. He was convinced to stay on until July 2, 2019, and in December, the board extended Iger's contract until 2021.
During his tenure as CEO, Iger oversaw the acquisitions of Pixar in 2006 for $7.4 billion, Marvel Entertainment in 2009 for $4 billion, Lucasfilm in 2012 for $4.06 billion, and 21st Century Fox in 2019 for $71.3 billion.
He also expanded Disney's theme park resorts in East Asia with the introduction of Hong Kong Disneyland Resort in 2005 and Shanghai Disney Resort in 2016. Recently, Iger pushed for the launch of Disney+, a streaming service filled with original movies and TV shows as well as Disney's library of classic animated and live-action content.
"I'm expecting my contract to expire at the end of 2021," said Iger Thursday. "And I was going to say 'and this time I mean it,' but I've said it before. I've been CEO since October of 2005 and as I've said many times, there's a time for everything and 2021 will be the time for me to finally step down."
Iger said he's been engaged with the board for quite some time "and there's discussion about a succession and they've been engaged in a succession process. And we continue to feel that they will be able to identify my successor on a timely enough basis so this company has smooth transition."
Media reports speculate that either Kevin Mayer, 55, Disney's head of strategy and newly named chairman of the new direct-to-consumer and international segment or Robert Chapek, 58, head of parks are the prime candidates for Iger's CEO job.
Former consumer products head James Pitaro, 48, the head of ESPN, is considered a long shot for the role of CEO.
Iger was named President and COO of Disney in 2000, and succeeded Michael Eisner as CEO in 2005,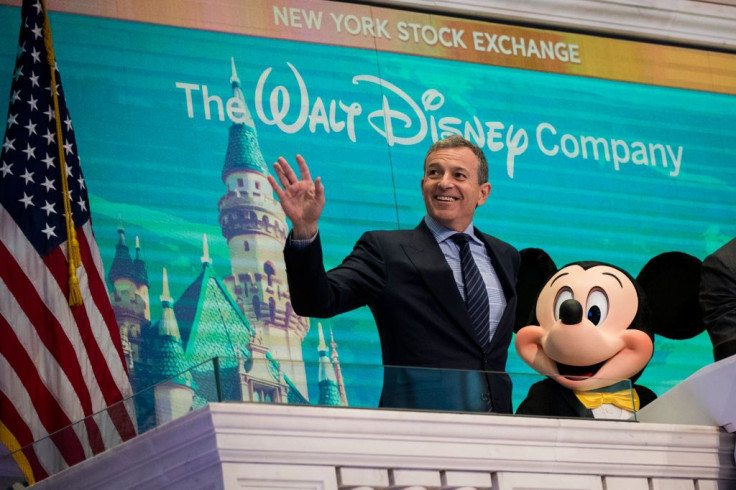 © Copyright IBTimes 2023. All rights reserved.