'Divergent' Author Veronica Roth Announces #AbnegationDonation Campaign To Give Books To Underprivileged Kids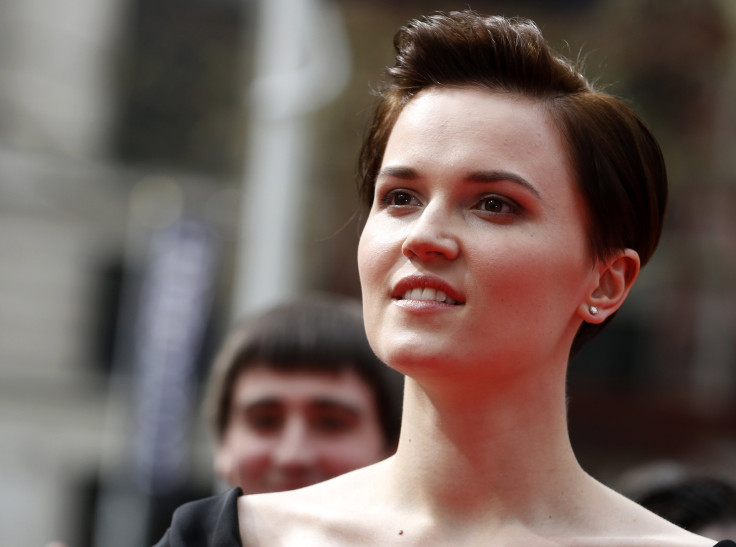 Some child readers across the United States will be spending the holidays with Tris and Four this year. Veronica Roth, author of the popular "Divergent" young adult series, has partnered with First Book for a winter fundraising campaign to benefit the nonprofit group, the Associated Press reported Monday. Roth's publisher, HarperCollins, will donate a copy of the "Divergent" for every $2.5o First Book receives.
"Reading is such a huge part of my life, and there are so many kids who don't have access to books," Roth told AP. "I felt like it was time to get involved with some kind of organization that donates books, and First Book is excellent."
First Book sends new books and other resources to teachers in underserved areas, according to its website. More than 140,000 schools and programs have received 120 million donations from the organization, which gives to communities where at least 70 percent of the student population lives in low-income homes.
Roth's campaign will use the hashtag #AbnegationDonation, making reference to one of the five factions in the dystopian world of "Divergent." Abegnation, the group in which main character Tris Prior was born, focuses on selflessness. Its members reject vanity and embrace equality.
"Divergent" follows teenager Tris as she discovers her identity and deals with the fact that it doesn't fit within society's divisions. The series is appropriate for kids age 13 and older, according to Common Sense Media. Beyond four novellas in the process of being published, Roth has no plans to write more books in the series.
The trilogy has become a huge franchise since its launch in 2011. The novel "Divergent" sold nearly 7 million copies last year. The film version, which came out last spring and starred Shailene Woodley, grossed more than $280 million, according to BoxOffice.com. Its sequel, "Insurgent," is due to be released March 20, 2015.
© Copyright IBTimes 2023. All rights reserved.