Doctor Who Managed The Birth Of First US 'IVF' Baby Dies At 104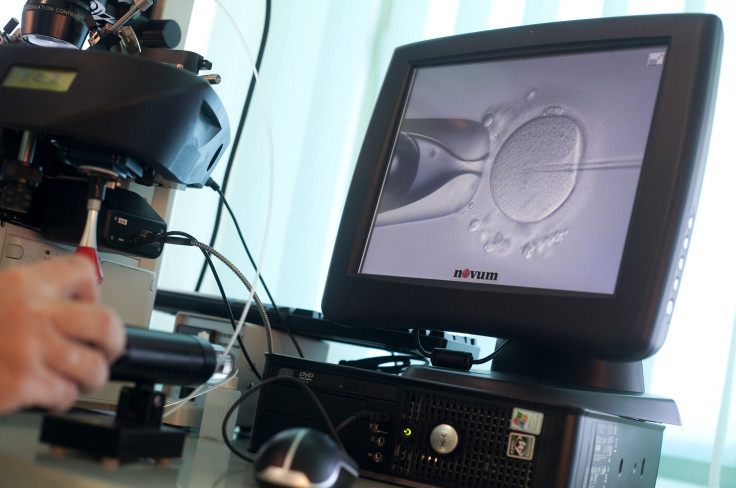 The man who paved the way for the birth of the first child with the help of the in-vitro fertilization, or IVF, in the United States, Dr. Howard W. Jones, has died at the Sentara Heart Hospital in Norfolk, Virginia, due to respiratory failure. Jones was 104.
Jones was a part of the husband-and wife-team who experienced success in delivering the first IVF baby in the United States. Jones and his wife, Dr. Georgeanna Jones, worked at the Johns Hopkin University. After retirement, they started their pioneering IVF work in 1978, opening their first IVF clinic at the Eastern Virginia Medical School, or EVMS, in 1979, after the first test-tube baby, "Louise Brown," was born in 1978 in England.
The year 1981 marked the first successful IVF pregnancy in the United States and the couple's hard work paid off when a healthy baby girl named Elizabeth Carr was born in December. The birth was preceded by 41 failed attempts.
Elizabeth Carr remembers Jones calling her every year on her birthday. Carr said Jones kept in touch with her throughout the years.
"He was like a grandfather to me," Carr said in a statement.
"You can't replace that person who's responsible for bringing you into the world and having an impact on bringing 5 million babies into the world."
The fertility treatment offered by the Jones' clinic has helped thousands of couples to start families. Since the successful use of IVF by Jones, nearly 5 million babies have been born around the world with the help of the technique. As of 2013, the United States alone witnessed the birth of 63,000 IVF babies in a year.
"The IVF success was an incredible accomplishment, not just for him personally, but for our institution and for the profession of medicine," said Dr. Richard Homan, dean of the School of Medicine at EVMS.
"There are few people who inspire you when you first meet them. Dr. Jones was one of those individuals. He exuded an enthusiasm and a curiosity, and he was intellectually keen and extraordinarily bright, yet humble and human and approachable."
© Copyright IBTimes 2023. All rights reserved.