DOE To Build World's Fastest Supercomputers, Eyes Climate Research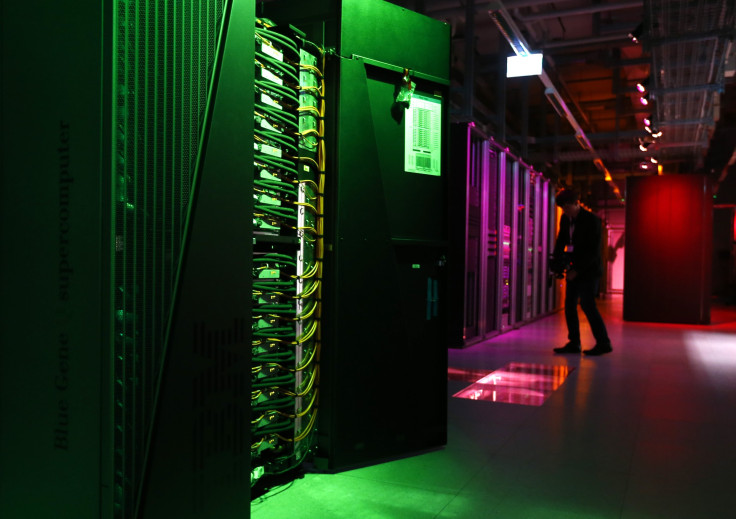 The U.S. Department of Energy announced on Friday that it has awarded two contracts worth $325 million to construct two next-generation supercomputers. The massive machines are expected to further advance U.S. leadership in science, nuclear defense and other key fields.
The Department of Energy will also invest an additional $100 million into research on "extreme scale supercomputing," it announced in a news release.
Known as Sierra and Summit, the supercomputers will be the product of a partnership between IBM, graphics specialist Nvidia and Mellanox, which provides high-speed component connections.
Both machines are expected to run at a speed of 150 to 300 peak petaflops, nearly ten times faster than the fastest machine currently running in the U.S. The Titan system operating at Oak Ridge National Laboratory in Tennessee delivers a peak of 27 petaflops. IBM built the first petaflop-scale supercomputer 2008. The machine, known as Roadrunner, was created for the Los Alamos National Laboratory.
Summit will be built at Oak Ridge, while Sierra will be built at Lawrence Livermore National Laboratory in California. Each machine will be in use within the next five years, scientists said.
"We're very pleased with Summit as a next-generation computing system," said Dr. Jeffrey Nichols of Oak Ridge. He explained that the supercomputers will be used for "complex" models that, among other things, can assess the impact of climate change throughout the world.
The supercomputers - - which can be as long as basketball courts - - will also help the military create simulations rather than actually testing weapons in the nuclear arsenal, many of which are now decades old. The U.S. has the most complex nuclear codes in the world, according to Mike McCoy, the head of advanced simulation at Livermore.
"Key national decisions are made based on the calculations we do on these systems," he said Friday. "We need Sierra and, to be frank, even more systems like Sierra."
Friday's announcement came only days before the bi-annual supercomputing conference Monday. Supercomputer researchers from around the world will gather in New Orleans next week to debate and discuss the latest developments in the field.
© Copyright IBTimes 2023. All rights reserved.