Does 'Frozen 2' Have A Post-Credits Scene? What Disney Film's Audiences Should Know
On Friday, Disney's long-awaited "Frozen 2" opened in theaters. The new movie, which is a sequel to 2013's "Frozen," will continue to follow Elsa (Idina Menzel), Anna (Kristen Bell), Kristoff (Jonathan Groff), and Olaf (Josh Gad) as they "leave Arendelle to travel to an ancient, autumn-bound forest of enchanted land," per IMDb, but is there more to be seen after the animated movie ends? Is there a post-credits scene?
According to Insider, there is, in fact, something for viewers after the credits roll.
[Spoiler alert]
In the post-credits scene, Olaf tells the giant ice goblin from the first movie what took place in "Frozen 2." The snowman then reveals that Queen Elsa was able to learn more about her powers through the events of the Disney movie.
Likely to the disappointment of fans, Screen Rant notes that the final scene does not set up a potential "Frozen 3," but it does provide an additional joke for those who stick around for those last moments. It's also noteworthy that the ice goblin does not appear in "Frozen 2," so the scene is a fun way to bring back the familiar character.
As for the credits themselves, they offer pop covers of some of the animated film's songs. Panic! At the Disco covers Elsa's "Into the Unknown," Kacey Musgraves sings Queen Iduna's (Evan Rachel Wood) "All Is Found," and Weezer covers Kristoff's "Lost in the Woods."
Disney's "Frozen 2" is now in theaters.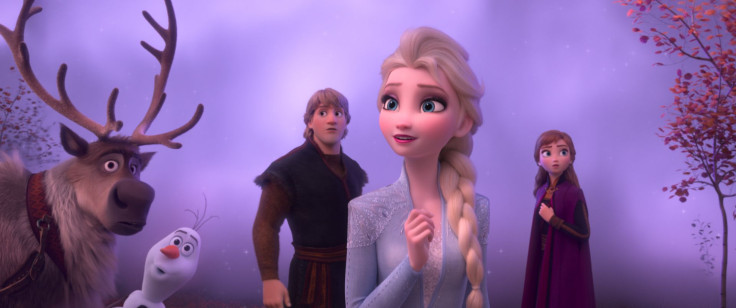 © Copyright IBTimes 2023. All rights reserved.