Does 'Real Housewives Of New York City' Star Bethenny Frankel Regrets Leaving Bravo Show?
Bethenny Frankel was one of the most popular cast members on "The Real Housewives of New York City. Now that she has left the show, insiders are claiming she is second-guessing her decision to quit her reality television career.
Bethenny announced her exit from "RHONY" following Season 11 of the series. While fans were shocked about her exit, they were excited to see what was next for the Bravo star. The Skinnygirl founder revealed she planned to go into production.
Since she has left the series, those close to the 48-year-old told RadarOnline that she regrets leaving. "Bethenny had it made as the star of RHONY," the source explained.
"She was the highest-paid Housewife, only worked a couple of days a week filming the show, and the producers were flexible with her schedule. All she had to do was show up, and the network and producers handled the rest."
However, Bethenny is now expected to follow a busy schedule that leaves her with less free time.
"Now, Bethenny will be expected to develop, produce, edit, star in and be on set every day and work long hours, sometimes pulling all-nighters. She is worried that she won't have time for her business and is stressed about doing all of this as a mom," the insider said.
Bethenny thought leaving the reality show would give her more time to spend with her 8-year-old daughter, Bryn. However, the long hours have left Bethenny struggling to adjust to her new schedule.
"Bethenny didn't realize how much she'd be expected to be in LA, and has been trying to go back and forth so she doesn't have to pull Bryn out of school," the source shared.
"As a result, it's putting a ton of pressure on her, and she's questioning if she made the right decision."
Bethenny announced her "RHONY" exit in August 2019. "I have decided to leave the 'Housewives' franchise to explore my next chapter," Bethenny said in a statement.
"It's time to move on and focus on my daughter, my philanthropy, and my production partnership with Mark Burnett, producing and starring in shows which represent a shift in the conversation for women."
Now that Bethenny has begun her new role, she feels a bit overwhelmed. "MGM expects Bethenny to deliver or the deal is done. MGM rolled out the red carpet for Bethenny in Hollywood, and she debuted at the Emmys. But behind the scenes, she is questioning if all the stress is worth it," the source said.
Despite the reports, Bethenny hasn't shown any signs that she's second-guessing her decision to leave "The Real Housewives of New York City."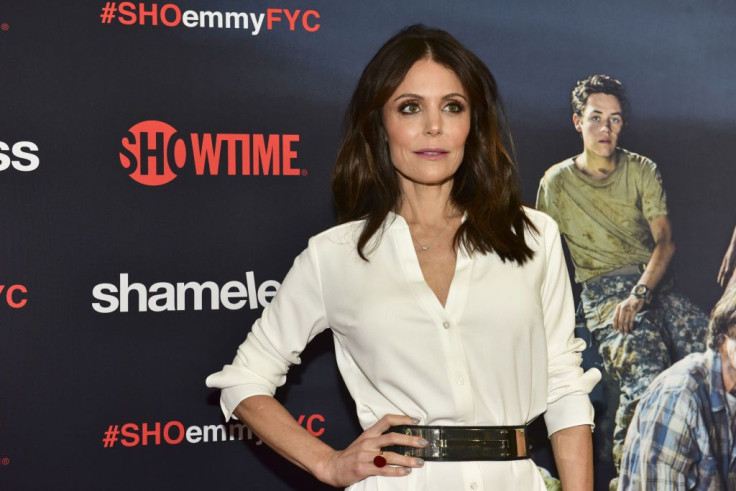 © Copyright IBTimes 2023. All rights reserved.