DOJ Seeks Trustee in Solyndra Bankruptcy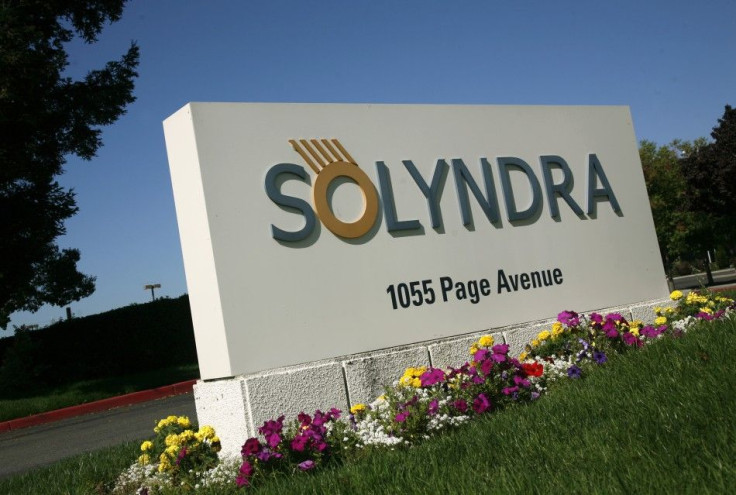 The U.S. Department of Justice is seeking to give control of Solyndra's estate to a bankruptcy trustee, citing the refusal by executives at the solar power company to answer questions about its operations.
Just days after the company's September 6 bankruptcy filing, the Federal Bureau of Investigation raided Solyndra's headquarters in Fremont, California. And Congress is investigating the role political connections played in securing a government loan guarantee for Solyndra, which was visited by U.S. President Barack Obama last year.
Solyndra Chief Executive Brian Harrison and CFO W.G. Stover refused to answer several questions about the company at a Congressional hearing last week.
A Chapter 11 trustee is responsible for management of an estate's property, operation of the business and possibly the filing of a reorganization plan.
In a court filing on Friday, the Justice Department's bankruptcy representative said it was not making any allegations of wrongdoing.
Still, executives have a fiduciary duty to provide information about the company's operations, it said. Executives should reveal whether the company paid bonuses after management realized the company's poor financial condition, it said, as well as whether financial information submitted to creditors was accurate.
Transparency and disclosure are the linchpins of the bankruptcy system, the DOJ filing said.
In addition to Harrison and Stover's appearance before Congress, a Solyndra lawyer declined to provide information about the extent and nature of Solyndra's contracts with customers to the DOJ bankruptcy representative, the filing said.
A Solyndra representative, along with attorneys for Harrison and Stover, could not immediately be reached for comment on Friday.
Solyndra executives' assertion of their right to avoid self-incrimination is incompatible with their duty to act in the best interests of the estate and its creditors, the department said in its filing.
As an alternative to the appointment of a Chapter 11 trustee, the Justice Department asked the Delaware bankruptcy court to convert the Solyndra bankruptcy to a Chapter 7, or liquidation.
Separately, Stirling Energy Systems filed for Chapter 7 liquidation last week, yet another in a string of solar companies to seek bankruptcy protection.
The Scottsdale, Arizona-based company was working on technology that concentrates the sun's rays onto an engine that creates electricity. The technology was to run in two solar plants under development from Tessera Solar, a company that shared a majority owner, NTR, with Stirling.
Tessera sold both those plants.
Stirling had assets in the $1 million-$10 million range and liabilities in the $50 million-$100 million range, it said in court filings.
© Copyright Thomson Reuters 2023. All rights reserved.