Dollar Gains, Euro Falls As Energy Drives Currency Swings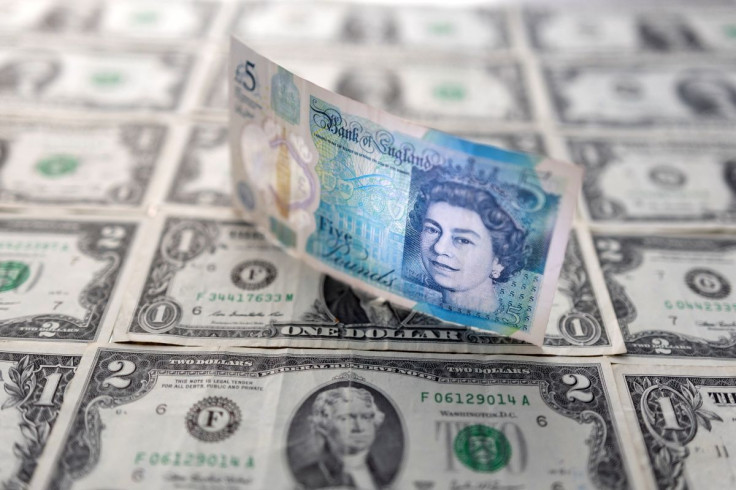 The dollar rose to fresh 20-year highs on Wednesday and the euro tumbled to a new two-decade low as rising energy prices cast a long shadow over the euro zone's economy but bolstered the U.S. currency's safe-haven appeal.
The dollar and euro were little changed after the release of minutes from the Federal Reserve's meeting in June, when the U.S. central bank hiked interest rates by an outsized 75 basis points in an effort to corral inflation.
Earlier, the dollar index, which tracks the greenback against six currencies, shot above 107 while the euro tumbled below $1.02, both levels last seen in December 2002. The index is up 12% year to date and is set for its best year since 2014.
The dollar has strengthened as energy prices are high and the Federal Reserve has been raising interest rates more quickly than most other central banks, said Shahab Jalinoos, global head of macro trading strategy at Credit Suisse.
"You have traditional macro factors that are driving dollar strength right now rather than a risk-adverse move," Jalinoos added.
The United States is a net energy exporter, while Germany is running a trade deficit for the first time since 1991, Jalinoos said.
"High interest rates in the U.S. and a trade shift which is beneficial to the U.S. adds to sustainability of the dollar's strength," Jalinoos added.
The dollar index rose 0.498% to 107.04, with the euro down 0.8% to $1.0184. The index hit a high of 107.27 and the euro slipped 1% to a low of $1.063 earlier.
Goldman Sachs raised its natural gas price forecasts, saying that a complete restoration of Russian gas flows through Nordstream 1 was no longer the most likely scenario.
All oil and gas fields that were affected by a strike in Norway's petroleum sector are expected to be back in full operation within a couple of days, Equinor said on Wednesday.
Analysts expect a quick resurgence in oil prices as supply tightness persists and as front-month spreads have held up despite Tuesday's price fall.
"It is not only the threat of nondelivery (of gas) that is weighing on the euro," said Moritz Paysen, forex and rates adviser at Berenberg.
"The already-high energy costs are a burden. Energy costs in Europe are many times higher than in the U.S.," Paysen added.
The divergence between central banks' tightening cycles across the Atlantic remained in investors' focus.
The euro dropped to its lowest level against the Swiss franc since the Swiss National Bank abandoned its currency cap in 2015.
The single currency fell 0.6% to a fresh seven-year low at 0.9879.
The yen gained a little support from some safety bids after Japanese households' inflation expectations strengthened in the three months to June, with the ratio of homes expecting price rises over the coming year hitting the highest level in 14 years.
The Japanese yen weakened 0.03% to 135.92 per dollar.
Bank of Japan has said it would not withdraw monetary stimulus because inflation is due to soaring fuel and raw material costs blamed on Russia's invasion of Ukraine and will likely prove temporary.
Bitcoin last rose 1.2% to $20,409.69.
Currency bid prices at 2:45PM (1845 GMT)
Description RIC Last U.S. Close Pct Change YTD Pct High Bid Low Bid
Previous Change
Session
Dollar index 107.0400 106.5300 +0.50% 11.893% +107.2700 +106.3400
Euro/Dollar $1.0183 $1.0265 -0.77% -10.41% +$1.0277 +$1.0162
Dollar/Yen 135.9450 135.8800 +0.04% +18.08% +135.9950 +134.9500
Euro/Yen 138.45 139.46 -0.72% +6.24% +139.5000 +137.2800
Dollar/Swiss 0.9711 0.9686 +0.39% +6.61% +0.9742 +0.9672
Sterling/Dollar $1.1927 $1.1959 -0.25% -11.79% +$1.1989 +$1.1877
Dollar/Canadian 1.3036 1.3029 +0.06% +3.11% +1.3078 +1.3013
Aussie/Dollar $0.6795 $0.6800 -0.06% -6.51% +$0.6826 +$0.6762
Euro/Swiss 0.9889 0.9940 -0.51% -4.63% +0.9949 +0.9876
Euro/Sterling 0.8536 0.8585 -0.57% +1.61% +0.8603 +0.8533
NZ $0.6155 $0.6174 -0.32% -10.08% +$0.6191 +$0.6132
Dollar/Dollar
Dollar/Norway 10.1145 10.0630 +0.68% +15.00% +10.1670 +10.0220
Euro/Norway 10.3041 10.3275 -0.23% +2.91% +10.3770 +10.2644
Dollar/Sweden 10.5292 10.5030 -0.53% +16.76% +10.5763 +10.4678
Euro/Sweden 10.7232 10.7803 -0.53% +4.78% +10.7990 +10.7238
© Copyright Thomson Reuters 2023. All rights reserved.