Domestic Chinese Cars Gain Sales Turf Over Foreign Rivals As Slower Economy Pushes Consumers To Cheaper SUVs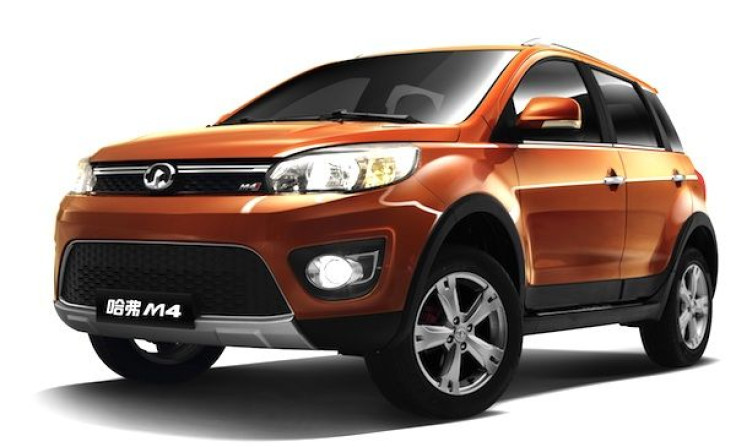 Chinese consumers are buying more domestic brand vehicles this year amid slower economic growth and the recent introduction of low-cost SUVs like the Great Wall Motors' Haval H6 and Chery Automobile's Tiggo. Chinese consumers bought 2.98 million home-team vehicles in the first four months of the year, a nearly 20 percent jump from the same period last year, according to data released Wednesday by the China Association of Automobile Manufacturers.
"The sales of Chinese brand SUV and MPV [multi-purpose vehicles, or minivans] both enjoyed growth in sales volume and market share," said a CAAM statement. Most notably, Chinese brand car sales have plummeted by double digits this year, but overall growth was lifted by a 104 percent rise in SUV deliveries.
The rise in demand for Chinese-made SUVs has forced foreign rivals to slash prices. Earlier this week, GM's joint venture with SAIC Motor Group, China's largest carmaker, announced a raft of aggressive price cuts of as much as 54,000 yuan (about $8,700) to 40 models amid declining Chevrolet and Buick sales. Volkswagen and Honda also have reduced prices amid a slowing Chinese economy that offers domestic automakers a chance to woo locals to buy local brands.
Chinese car companies "have a renewed strategic opportunity to excel," John Zeng, managing director at LMC Automotive, said in a note last month after first-quarter Chinese auto sales were announced. In the first three months of the year, eight of the top 10 bestselling SUVs were Chinese brands. The vehicles are priced at around $16,000, well below foreign counterparts.
China's slowing economy is certainly helping consumers consider lower-priced new domestic SUVs. The government expects gross domestic product growth to slow to 7 percent this year, down from 7.4 percent last year, which was the lowest growth rate since 1990.
Rising affluence among China's urban middle class has been a boon to foreign automakers like Volkswagen and General Motors, in part because Chinese cars have suffered a terrible reputation for safety. China has been trying for decades to improve its industry and to push for higher quality though a complex web of joint ventures with major global automakers and acquisitions.
© Copyright IBTimes 2023. All rights reserved.