Donald Sterling Apologizes For Racist Comments In First Public Comment Since Controversy While NBA Says No To Sterling's Wife's Pledge To Keep Clippers Share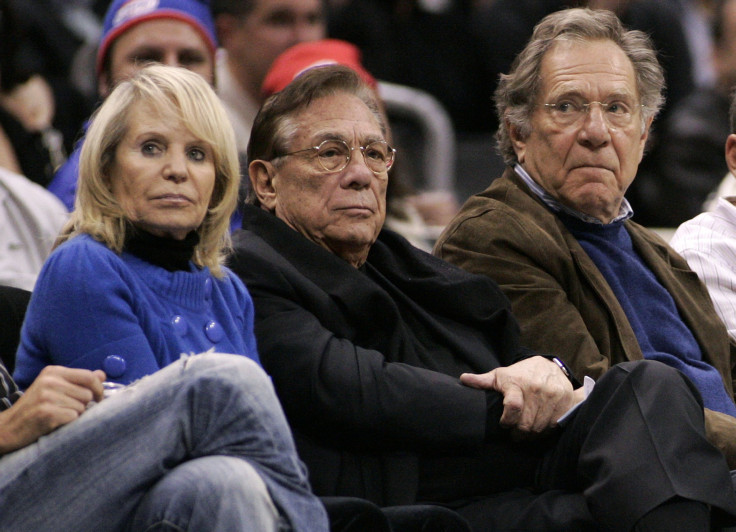 Donald Sterling, the now-banned owner of the Los Angeles Clippers, apologized and asked for forgiveness for making racist comments in his first public statement addressing the controversy since it began last month, CNN said Sunday.
In an interview set to air Monday, Sterling reportedly told CNN's Anderson Cooper that he was baited and made a terrible mistake but he was not a racist. His comments come about two weeks after NBA Commissioner Adam Silver banned him for life and fined the businessman $2.5 million after a tape surfaced in which Sterling was found to have made racial comments.
"I love my league, I love my partners. Am I entitled to one mistake? It's a terrible mistake, and I'll never do it again," Sterling said in the interview, according to CNN. "I'm here to apologize."
"Well yes, I was baited," Sterling said. "I mean, that's not the way I talk. I don't talk about people for one thing, ever. I talk about ideas and other things. I don't talk about people."
In the audio clip, which was first posted by celebrity gossip website TMZ, Sterling told his friend V. Stiviano not to associate with black people after she had posted online pictures of her posing with African-Americans, including basketball Hall of Famer Earvin "Magic" Johnson.
Cooper reportedly asked Sterling why it took him so long to apologize, to which Sterling said that he was "emotionally distraught."
"The reason it's hard for me, very hard for me, is that I'm wrong. I caused the problem. I don't know how to correct it," he reportedly said, adding that his fate now lies in the league's hands. "If the owners feel I have another chance, then they'll give it to me."
Sterling's wife, Shelly, who has co-owned the team with her husband since 1981, said in an interview with ABC News on Sunday that she would fight to keep her share of the team, even if her estranged husband could not.
"I was shocked by what he (Donald Sterling) said. And, well, I guess whatever their decision is, we have to live with it," Shelly told ABC News. "But I don't know why I should be punished for what his actions were."
In response to her comments, NBA released a statement saying that if Sterling's ownership is terminated, his wife's would be too under the association's current rules.
"Under the NBA Constitution, if a controlling owner's interest is terminated by a 3/4 vote, all other team owners' interests are automatically terminated as well," Mike Bass, NBA spokesman, said in the statement. "It doesn't matter whether the owners are related as is the case here. These are the rules to which all NBA owners agreed to as a condition of owning their team."
Shelly's attorney, Pierce O'Donnell, responded to NBA's statement: "We do not agree with the league's self-serving interpretation of its constitution, its application to Shelly Sterling or its validity under these unique circumstances."
"We live in a nation of laws. California law and the United States Constitution trump any such interpretation."
© Copyright IBTimes 2022. All rights reserved.
FOLLOW MORE IBT NEWS ON THE BELOW CHANNELS