Donald Trump 'Baffled,' 'Discombobulated' With Ivanka's Decision To Become Jewish; Ivana Criticized Daughter
KEY POINTS
Donald Trump was baffled when he found out that Ivanka Trump was converting to Judaism
The POTUS didn't understand why Ivanka had to convert to Judaism
Ivana Trump likes Ivanka Trump to wear heels
Donald Trump wasn't very happy when he learned that his favorite daughter, Ivanka Trump, has decided to convert to Judaism before marrying Jared Kushner.
In the book "Kushner Inc.," author Vicky Ward said that the POTUS was baffled and discombobulated by his daughter's decision. The president was also shocked when he saw his daughter and Kushner's wedding being conducted in line with Jewish traditions.
"Trump was said to be discombobulated by the enormity of what his daughter had done. Trump, a Presbyterian, who strikes no one as particularly religious, was baffled by his daughter's conversion," Ward said.
During his conversation with his political aide, Sam Nunberg, the POTUS couldn't help but ask why Ivanka had to convert her religion just to marry someone.
When Melania Trump's husband saw that the women at the wedding reception were given shawls at the venue, he wasn't also very pleased. Ivanka also had her arms covered, and she and her husband danced separately throughout the night.
But despite his negative thoughts about Ivanka's decision, the POTUS still gave a toast to celebrate the newlyweds. However, his speech was, later on, dubbed as lame and embarrassing by one wedding guest.
"Ivanka's great, and Jared's great, and they're great together, so let me give a toast," Trump said.
Meanwhile, the POTUS isn't the only one who has shared his negative thoughts about Ivanka's taste and preference. The first daughter just revealed that her mom, Ivana Trump, prefers that she wears heels.
Ivanka made the surprising comment while she was putting on a winter coat before going out in the snow.
"My mom always said I look better in heels," she said.
In related news, Ivana has revealed a lot more things about her only daughter in the past. During her interview with The Atlantic, the Ivana said that she knows why Ivanka and Melania get along just fine.
She said that it's because the FLOTUS wasn't the one who broke up her marriage to the POTUS.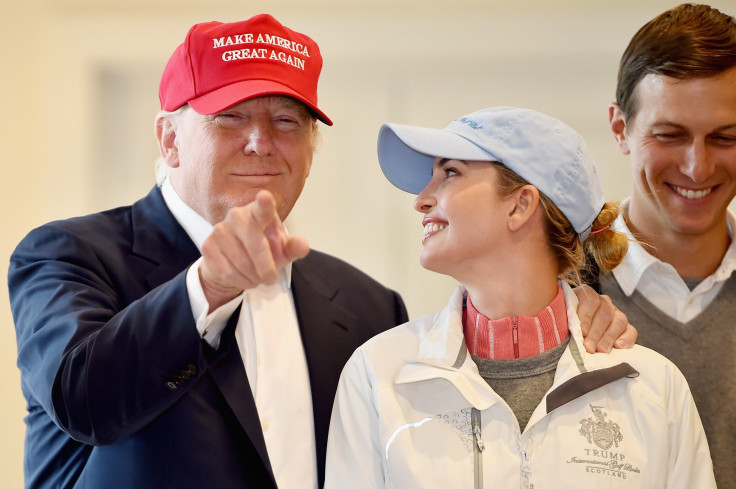 © Copyright IBTimes 2023. All rights reserved.