Dow Jones Industrial Average, S&P 500 Close At Record Highs Ahead Of BOJ Meeting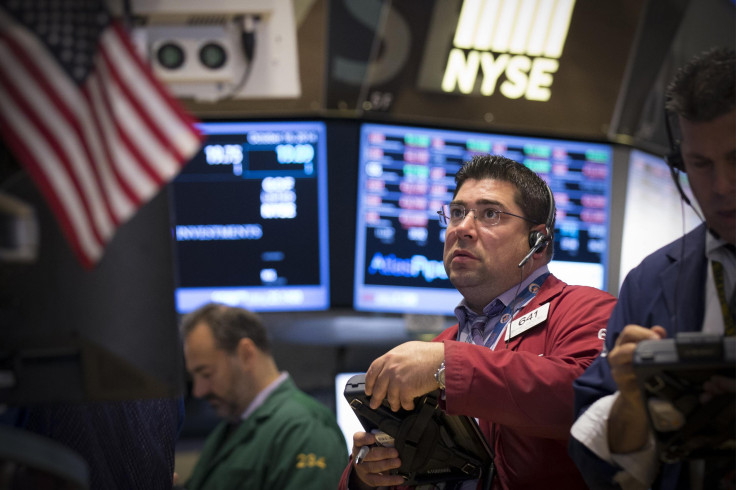 U.S. stocks closed higher Tuesday, with the Dow Jones Industrial Average and S&P 500 hitting record highs, after stronger-than-expected U.S. data helped investors shrug off short-term concerns about global growth.
Data released Tuesday showed an unexpected rise in producer prices in October, propelled by a rise in prices in the services sector. Meanwhile, separate data showed confidence among home builders increased last month. The jump in producer prices, which economists use as a gauge for U.S. inflation, could spark debate on whether the Federal Reserve will hike interest rates sooner rather than later, which most economists expect will happen in the middle of 2015.
Ahead on the economic calendar, the Bank of Japan is scheduled to release its latest decision on monetary policy on Wednesday after Japanese Prime Minister Shinzo Abe announced a delay in a second sales tax hike after the country unexpectedly fell into recession. Abe called for a snap election on Tuesday in a move to get the public to back his "Abenomics" package of reforms along with a delay in the second sales tax hike by 18 months after the country surprised the global financial markets and fell into recession. Economists expect the central bank to hold monetary policy steady following its two-day meeting Wednesday where Bank of Japan Governor Haruhiko Kuroda will speak during a press conference afterward.
Also on Wednesday, the Federal Reserve is scheduled to release its latest minutes from the Federal Open Market Committee's meeting on Oct. 28-29. Investors will be eyeing the report to see whether the FOMC hinted at when the central bank will begin raising interest rates, which are at historic lows.
The housing sector will be a major focus Wednesday as the Commerce Department is scheduled to release its latest New Residential Construction report, considered to be a critical indicator of economic strength and includes building permits, housing starts and housing completions data. Data last month showed home building in the U.S. rebounded in September, as housing starts rose 6.3 percent and building permits, a bellwether for future construction, increased 1.5 percent. Economists expect housing starts increased by 1.03 million units last month compared with 1.02 million in September, according to economists polled by Market Watch.
The blue-chip Dow Jones Industrial Average, which measures 30 large industrial stocks, climbed 40.07 points to hit a record finish at 17,687.82; the S&P 500 Index ticked up 10.48 points, or 0.51 percent, to end at a record high of 2,051.80. The Nasdaq Composite rose 31.44 points, or 0.67 percent, to finish at 4,702.44.
© Copyright IBTimes 2023. All rights reserved.