Dow Jones Industrial Average Surges As Investors' Brexit Fears Fade, Nike Inc. (NKE) Stock Slides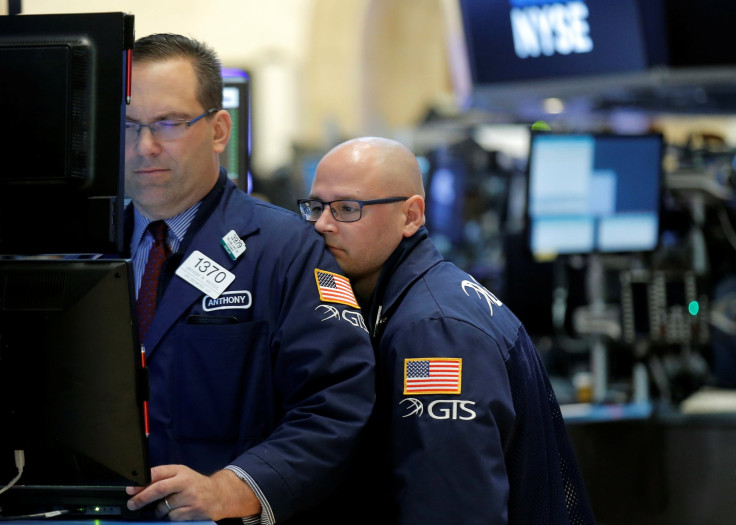 This story was updated at 4:10 p.m. EDT.
U.S. stocks rallied for a second day Wednesday as the initial panic surrounding Britain's vote to leave the European Union settled and investors sought out bargains.
The so-called Brexit verdict early Friday sent shock waves through global markets and wiped out about $3 trillion in a two-day sell-off. The Dow had plunged as much as 871 points by Monday's close in reaction to the U.K.'s Brexit vote but has since recovered half those losses.
The Dow Jones Industrial Average closed Wednesday with a gain of 285 points, or 2 percent, finishing at 17,695. The broader Standard & Poor's 500 index rose 35 points, or 2 percent, to 2,071. The Nasdaq composite, which includes many tech names, rallied 87 points, or 2 percent, to 4,779.
Nike Inc. (NKE) Stock Price | FindTheCompany
Banks and technology stocks — worst hit since the referendum — were up Wednesday for the second day. Shares of JPMorgan Chase & Co., for example, rallied 3 percent to $61, and Bank of America Corp. rose 4 percent to $13.
Wall Street closed higher Tuesday as investors took stock of the impact of the vote on U.S. markets and strong data raised hopes of an economic recovery.
Investors are now pinning hopes that central banks around the world will ease monetary policy to weather the storm as Britain and the EU chalk out the next steps for the country's exit from the trading bloc.
The vote has shut every window of opportunity for an interest rate hike by the U.S. Federal Reserve this year. Traders have priced in a mere 17 percent chance of a hike as late as December.
Largest Trade Partners for the United Kingdom | FindTheData
Investors will also keep an eye on data to assess when the Fed is likely to raise rates.
Nike Inc. reversed an earlier share price drop, rising 4 percent to $55, after reporting disappointing quarterly sales and forecast.
PrivateBanCorp. jumped more than 23 percent to $44 after agreeing to be bought by the Canadian Imperial Bank of Commerce for about $3.8 billion.
Williams Cos. was down fractionally to $21 after Energy Transfer Equity terminated its merger with the company. Energy Transfer was up 2 percent at $15.
Reuters contributed to this report.
© Copyright IBTimes 2023. All rights reserved.