Dr. Dre's Wife Nicole Young Claims She 'Unwillingly Signed' Prenup Due To 'Intimidation,' Documents Reveal
KEY POINTS
Nicole Young is challenging the prenuptial agreement that Dr. Dre has brought up, a report said
She claimed in legal documents that she was forced to sign the prenup
Young filed for divorce from the music exec in June after 24 years of marriage
Dr. Dre's estranged wife, Nicole Young, alleged that she was forced by the music mogul to sign a prenuptial agreement before they tied the knot, a report said.
Dre and Young filed for divorce earlier this year, with the latter asking for spousal support and a division of property. But the rapper-producer, who agreed to the former request, has said that any division of property would depend on their prenup terms, TMZ earlier reported.
In new legal documents obtained by TMZ, however, Young claimed that prior to getting married in 1996, she was "extremely reluctant, resistant and afraid to sign the agreement and felt backed into a corner."
"Given the extraordinary pressure and intimidation by Andre, I was left with no option but to hire a lawyer (of course, with the help of Andre's team of professionals) and unwillingly signed the agreement very shortly before our marriage," she said of her husband, whose real name is Andre Romelle Young and whom she says is worth $1 billion.
Young also said in the documents that two years into their marriage, Dre told her that he felt embarrassed that he had forced her to sign the agreement. She added that her then-husband destroyed several copies of their prenup in her presence.
"Since the day he tore up the agreements, we both understood that there was no premarital agreement, and that it was null and void," Young claimed.
However, sources connected to Dre claimed the opposite to the outlet, saying that he never felt ashamed of making her sign a prenup and that he didn't destroy the papers. The insiders also said that Young had her own attorney and that she had the option to either sign on the dotted line or not.
The sources added that Dre has remained clear that he will provide spousal support and pay for expenses, but Young allegedly wanted more since the record executive raked in the majority of his fortune during their marriage.
On June 29, news broke that Young filed for divorce from her husband of 24 years, citing irreconcilable differences as the reason for the decision, another TMZ report said. At the time, tipsters claimed there was no prenup.
The couple, who tied the knot in May 1996, share two kids, Truice and Truly.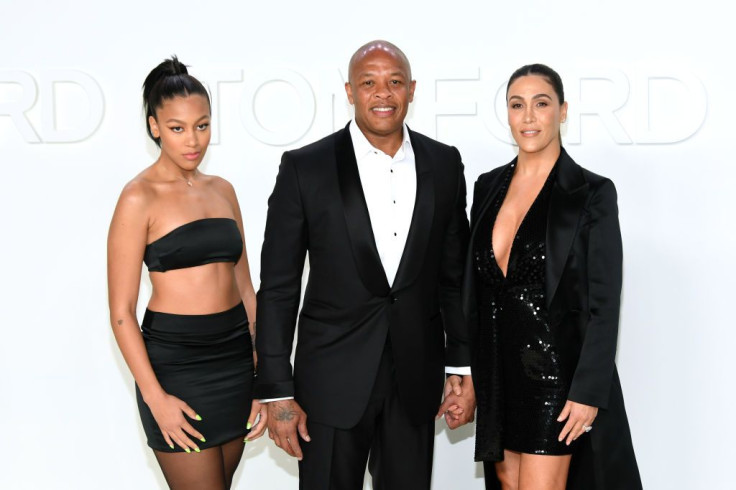 © Copyright IBTimes 2023. All rights reserved.