Drake Dissed By Hot 97's Peter Rosenberg For Acting Tough With Meek Mill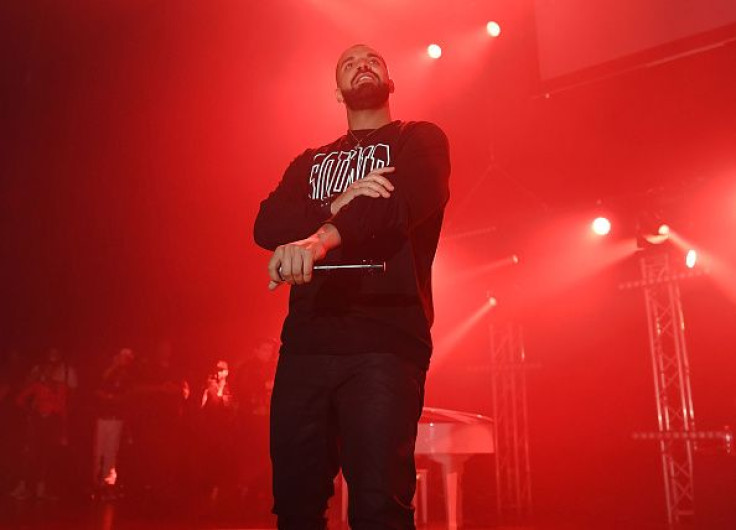 Ever since Drake dissed Funkmaster Flex and Hot 97 earlier this month, he's been the subject of a lot of talk at the station.
Most recently, Hot 97's Peter Rosenberg spoke about the Canadian rapper and blasted him for dissing Meek Mill in Philadelphia on Sunday. For those not aware, the OVO founder changed some words in his songs "Still Here" and "Back To Back" to insult the "Monster" rhymer.
"Someone has you really gassed," tweeted Rosenberg. "Dissing Hot in NYC, Meek in Philly … You're an actor, bro. You're as soft as me … There was no need for Drake to reignite things with Meek. He's always been realer than you. Your content is meaningless … @Drake wouldn't have been the toughest kid in my hebrew school … Make hits for the club … Don't try to be hard. Please."
Rosenberg's comments are not the first time he blasted the Young Money signee. He did it in September 2015, after he heard the rapper's song "Jump Man," featuring Future.
According to the Hot 97 host, Drake should have delivered better lyrics in that cut since he's one of the top rappers in the music industry. "I didn't realize that he goes, Uh huh, Uh huh, I need Robitussin,'" he stated. "Yo, Drizzy, we have to have a talk, bro. Some of these bars, bro. Come on, man. You're too good a rapper to do that. Respect the booth, man. You're the No. 1 guy in the game."
In today's Tweet, Rosenberg had even more to say about the "Views" creator and slammed him after someone compared him to Jay Z. "@Rosenbergradio, just lost respect for you," one person wrote. "How dare you compare the new Hov to some yelling-a-- lame rapper." SMH hypocrite."
"See, this is why I can't listen to a lot of people," the radio host answered. "The new Hov? Who are you talking about? Let me explain. Drake is a great entertainer. Meek Mill is a great rapper with a real story. It's not a part of who he is."
At this time, the "Hotline Blinger" hasn't responded to Rosenberg's comments yet.
© Copyright IBTimes 2023. All rights reserved.