Driven To Deceive: Life Behind The Counter At Dollar Rent A Car
Amid two federal lawsuits and a Florida attorney general investigation, former employees reveal how Dollar Rent A Car's aggressive sales tactics push agents to mislead, and even frighten, weary travelers.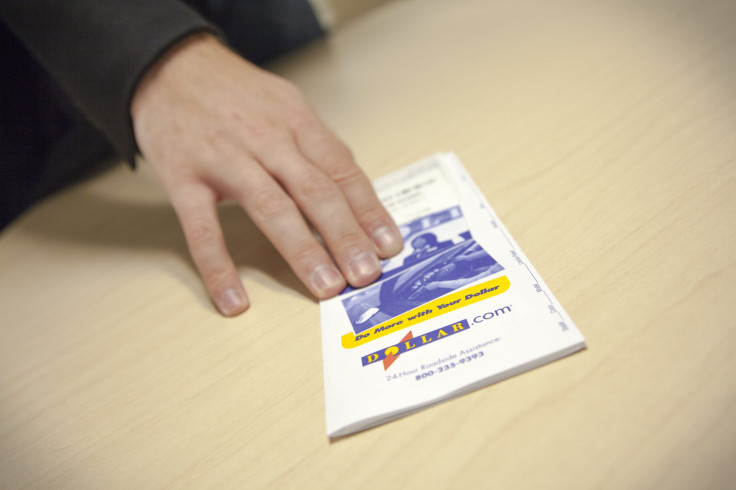 Anthony and MaryLou Liccione saved up for three years to take their first real vacation together: one week in Florida, just north of Daytona. There, the couple – both in their 70s – planned to escape winter in upstate New York, celebrate their 20th anniversary and visit a friend in a nursing home. "A trip of a lifetime for us," says Anthony Liccione. Two months before embarking on the big trip, their travel agent confirmed their rental car booking, at a price of $123.67 for the week. For two senior citizens on a budget, it seemed like a good deal.
But when they got to the Dollar Rent A Car counter in the Daytona Beach airport this past February, everything changed. That's when, Anthony Liccione says, the rental agent told him he'd have to purchase Dollar's insurance-like products in order to take the vehicle. He'd never rented a car out of state before, and suddenly he felt stuck. He worried they'd miss the check-in window at the hotel, and possibly lose that reservation, if he didn't agree to these new terms. So Liccione signed for three types of damage coverage that added $349.79 to his bill.
"Either all the consumers are lying or Dollar has sanctioned and approved a companywide conspiracy to trick and defraud consumers."
"They had me over a barrel – no choice," says Liccione, who filed a complaint with the Florida attorney general soon after the vacation.
His is among the growing stack of complaints to the Florida AG's office about over-charges at Dollar Thrifty Automotive Group, a subsidiary of Hertz Global Holdings, public records show. The Florida attorney general is conducting a consumer protection investigation into the company, a representative for Attorney General Pam Bondi confirmed. Documents obtained by International Business Times, including correspondence between state investigators and consumers, show the office has taken a heightened interest in complaints about overbilling and aggressive sales tactics for insurance products.
Consumer attorneys waging private lawsuits against Dollar in two other states say stories like Liccione's are typical of what they continue hear from victims all over the country. The lawsuits, filed in California and Colorado, allege the company engages in a broad scheme to cheat customers and overcharge them for optional insurance products they don't want.
"What we're alleging is this is a systematic pattern of conduct throughout the United States," says John Mattes, one of the attorneys for consumers who are seeking class-action status in both states. "What is breathtaking is that the complaints have been ongoing and nonstop since we began this investigation," Mattes says.
The company has denied all allegations of wrongdoing in both lawsuits, and tells IBT it is "committed to vigorous compliance with all applicable laws."
But people who have worked the counters at Dollar rental locations confirm that abuses against customers are widespread, arising from a corporate commissions structure that prizes steep sales goals and creates pressure to exploit travelers. In multiple states, they describe how employees learned deceptive tactics from one another, while supervisors turned a blind eye to the activity, and rebuffed customer pleas for adjustments to the final bill. Those tactics included rental sales agents adding extra insurance coverage to customers' contracts without telling them and then having them sign for it. "They learned it from the seasoned sales reps," says Jack Zagoory, who worked for four years as an operations manager at Dollar's Raleigh-Durham airport counter until he was terminated in May 2014. "They'd watch people making bonus every month."
Zagoory says he was dismissed from the North Carolina Dollar after reporting an employee for unethical sales behavior and for insubordination, and the employee, in turn, "complained that I was targeting her." The same employee was let go a week after he was, Zagoory says.
His superiors were focused on numbers, he says, and didn't care how sales goals were met. "As long as we weren't getting yelled at as managers to boost the numbers," Zagoory says, "we didn't pay attention."
International Business Times interviewed more than a dozen former employees and managers, spoke with customers who have complained about sales tactics and dubious charges, and reviewed records including hundreds of complaints filed to the Florida AG's office, proceedings before the National Labor Relations Board and internal company data contained in court filings.
Together, they paint a picture of a company whose high-stakes sales environment drove agents to deceive customers at car rental counters across the country -- lest they sacrifice lucrative commissions, or lose their jobs for failing to meet aggressive revenue targets. Hertz purchased Dollar Thrifty in 2012 for $2.6 billion. Leading up to the acquisition deal, Dollar's profits took off. Between 2009 and 2011 – the last year Dollar Thrifty reported annual figures – net income grew 254 percent, to $159.6 million. The company's stock price soared from a recession-era low in early 2009 of 62 cents a share to $81 a share in August 2012, just before the merger was announced.
Since at least spring 2011, customer complaints about Dollar's insurance sales in Florida airports have attracted scrutiny from the state's attorney general, public records show.
In Florida, where Hertz recently relocated its corporate headquarters, the financial rewards have been especially large. Hertz doesn't break out the revenue it earns from insurance products in its financial statements. But as part of the lawsuits in Colorado and California, the company was forced to turn over Dollar's data about those sales in four states. In Florida alone, insurance-type products, such as the ones Liccione says he was forced to buy, generated more than $315.8 million in revenue between 2009 and Oct. 2, 2014, according to corporate figures contained in the federal court filings. During that same time period, those products generated approximately $167.3 million in sales in California, and another $16.6 million in Colorado. In Oklahoma, long home to Dollar Thrifty's headquarters, those sales came to $1.4 million.
While, to be sure, other car rental brands have been accused of padding customers' bills, the California and Colorado lawsuits provide a rare look at the importance of "add-on" revenue to one company. Mattes and plaintiffs' attorneys at the law firm Whatley Kallas obtained these sales figures after two years of litigation. The data illuminates a sizable contribution to the corporate bottom line: In 2011, for example, Dollar employees in Florida sold $55.9 million worth of insurance products in Florida, the equivalent of 6 percent of the Dollar brand's $892 million in revenue from company-owned stores that year.
The genesis of the cases came in late 2011, when a retired FBI couple – both agents who had worked as white-collar fraud investigators – told Mattes they believed their son had been defrauded by Dollar. Since then, he has received hundreds of complaints from disgruntled customers all across the country, many of them senior citizens or foreign travelers. Customers often tell Mattes they verbally declined insurance to the sales agent and thought their decision would be reflected in the contract presented to them to sign. They've described electronic signature pads at the rental counter as confusing and hard to read, and have described receipts folded in such a way that they couldn't see the total cost.
Plaintiff Paul Peavey and his wife were traveling in Colorado for a wedding in August 2013. They drove around Vail Pass and Durango with their rental car receipt folded up inside the glove compartment, assuming it reflected their online reservation price of $194.18, because Peavey told the agent he didn't want to purchase any additional insurance. Peavey says he didn't notice the $300-plus total charge until he and his wife were rushing to catch the plane home.
By then it was too late. Once they got home to Massachusetts, "my wife immediately started contacting Dollar electronically, and we sent them evidence of what we had, and they simply said: No, you agreed," Peavey tells IBT. "They wouldn't give back any of the funds."
That consumers have often questioned these sales is not lost on Dollar. Between Sept. 13, 2008, and Aug. 31, 2014, the company's corporate offices received 15,910 complaints from Florida customers about products including supplemental liability insurance and loss damage waivers, as well as the technique an agent used to sell an optional item, and the electronic pads at the counter where customers select options and sign for the transaction, court documents show. In Colorado, 1,470 complaints about those items came in for the same period, and California registered 7,720 such complaints, according to court documents that contain company data.
"Either all the consumers are lying or Dollar has sanctioned and approved a companywide conspiracy to trick and defraud consumers," the Colorado lawsuit alleges.
Hertz, led by CEO John Tague since last November, declined IBT's request for an interview, and did not comment on a detailed list of deceptive tactics described to IBT by former Dollar Thrifty employees. The company would not answer questions in writing about what steps it takes to prevent employees from using scare tactics or engaging in deception, whether it has reason to believe that Dollar's sales model incentivizes employees to cross the line in pursuit of meeting high sales targets, or how it handles customer complaints about potentially fraudulent product sales.
In response to inquiries from IBT, Hertz spokeswoman Beth Davis issued a statement that emphasized "the company's commitment to customer service" and the value of optional products that customers "voluntarily and repeatedly choose to purchase."
"Only a tiny percentage of customers who purchase protection-related optional products complain later about those purchases," Hertz said. "Focusing only on the relatively few customers who may have been, for one reason or another, dissatisfied with their purchases substantially distorts the true picture, which is that the company treats its customers fairly and ethically; that the company provides optional products that our customers value and demand, and have repeatedly purchased over the years; and that the vast majority of optional-product purchasing customers are happy with their purchases and rental experiences."
Notwithstanding Hertz's response, Dollar ranks last among eight brands in J.D. Power's most recent North America Rental Car Satisfaction Study.
Show Me The Money
Home to theme parks and golf courses galore, Orlando's magnetic pull on tourists makes it one of the most lucrative car rental markets in the world. The area drew more than 62 million visitors in 2014, making it the most-visited city in the U.S., according to the local tourism bureau.
All those travelers can translate into bigger paydays for Dollar sales agents. With commissions, a top performer making minimum wage could pull in $100,000 a year in Orlando. Even beyond the promised land of central Florida, attractive paychecks beckon. Jack Zagoory said his top seller at the Raleigh-Durham airport location used to make $75,000 a year, in part by telling customers that if they bought the insurance coverages, he wouldn't charge them for an upgrade. ("It was a game to him," the ex-manager says.) A recent posting for a Dollar sales job in Alaska advertised paychecks of up to $7,500 a month during the summer and a $40,000 to $60,000 range for the whole year.
When Dollar employees looked onto long lines of customers at the Orlando International Airport, "we saw, over their heads, dollar signs," says a former agent who worked there between 2010 and 2012 and who spoke on condition of anonymity. "That's how we saw them."
In the Sunshine State, one of the easiest ways to ring up commissions was simply to lie. "They wanted us to tell customers, whether you have insurance or not, Florida is a no-fault state, meaning you may not be covered in the case of an accident," says the former agent.
But that's not what Florida's "no-fault " law actually means. In fact, it has nothing to do with the optional coverage for sale at the rental counter. Rather, the law requires drivers who own vehicles in the state to carry insurance that would cover their injuries and damages from an accident, no matter who's at fault. "The whole point of it," the ex-employee says, "was to deceive the customer, to make them feel like ... Although I have insurance in Wyoming ... this is Florida."
Such was Pennsylvania police officer Alan Deutsch's welcome to the Orlando Sanford International Airport last December, the day after Christmas. While his wife picked up the luggage with their children, he headed to the Dollar rental car counter with his online reservation.
"They put the high-pressure sales tactic on you," he says. "They're like, Florida law requires you to have no-fault insurance." That didn't sound right to him, though he acquiesced in the moment.
A couple of days later he called his auto insurance carrier and spoke to an agent. "And they said, No, you're fully covered." He managed to cancel Dollar's product for the remainder of the trip, but he says he has no desire to rent with them again. Deutsch filed a complaint about the transaction with the Florida attorney general's office.
"You almost feel like, if you don't do this, they're not going to give you the car ... Or if you don't take the insurance, We're going to give you some old jalopy out the back," Deutsch tells IBT.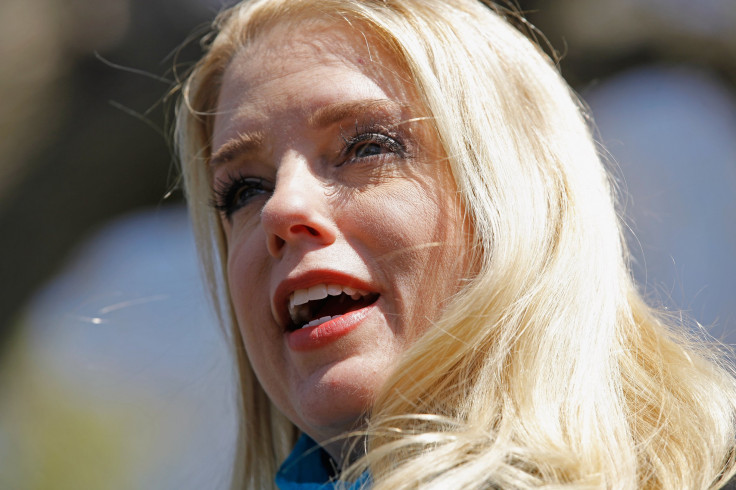 Sales agents working the other side of the counter face the twin prospects of greater financial rewards and higher risk to their jobs. The monetary and disciplinary mechanics were revealed in a 2011 National Labor Relations Board decision involving Dollar employees who wanted to organize as a bargaining unit in Colorado. Rental sales agents "do not receive any credit for simply renting vehicles as the customers reserved them," the board noted. Rather, they "earn incentive pay by selling upgrades and additional products to customers, such as rental of a more expensive vehicle or a GPS unit and purchase of insurance or prepaid fuel."
But to cash in on the incentive, employees had to hit Dollar's monthly target, known as the "sales yield." Fall short of that goal, and workers not only missed out on the commission but were placed in the company's "Core Model for Sales " program – meaning if they didn't improve their numbers, they could be transferred to another position, or terminated.
"When you have a program like that, and the goal is so high, it makes some of the best people do things they wouldn't ordinarily do," says a former high-ranking manager in Florida who has more than 30 years' experience in the industry and agreed to speak on condition of anonymity so as not to damage business ties.
Indeed, the model puts a lot of pressure on sales agents to deliver a high volume of what are called "incremental sales" – add-on products like GPS devices, child seats and loss damage waivers. Dollar's "internal business model is so dependent on incremental sales," says this former manager, "that if they were to lose that, they would have to find another way of absorbing that cost."
And the beauty of insurance product sales is that the margins are so high -- particularly since the company insures the vehicles separately, and works out deals for low-cost repairs when needed.
"The more money they can make at a higher margin, or at a lower expense, that's the money you really want to go after," says a former executive who used to work at Dollar Thrifty's headquarters in Tulsa, and who agreed to speak only on condition of anonymity, "because at the end of the day, it makes it easier to make your stockholders happy."
"The whole point of it was to deceive the customer."
The Hertz acquisition – which the Federal Trade Commission approved in November 2012 – capped a remarkable corporate comeback for Dollar Thrifty Automotive Group, and a thrilling joyride for investors. From murmurs of bankruptcy in 2008, the company roared to life again under CEO Scott Thompson. He cut costs, shrank the company's workforce, and changed the way it bought and financed its vast fleet of rentals.
By early 2011, executives were celebrating the company's growing profitability, and what Thompson referred to as "record customer service scores, demonstrating our focus is not just on short-term profitability, but that we're also making investments in our future through training and technology," according to a transcript of a fourth-quarter 2010 earnings call on Seeking Alpha.
Asked on that same call how Dollar Thrifty had managed to significantly cut its vehicle and operating expenses – the company's largest source of costs – Chief Financial Officer H. Clifford Buster III pointed to two main factors: newer cars that trimmed maintenance expenses, and insurance.
A "big contributor was favorability in our insurance programs, vehicle insurance and insurance products we sell to the consumer," Buster said. "We've realized favorability in those programs for the last several years and would expect to hopefully continue that trend."
Dollar's resurgence attracted both Avis Budget Group and Hertz as suitors. And whereas Hertz had once offered $2 a share in a 2008 takeover bid, the winning proposal, in 2012, came in at $87.50 – giving investors an 8 percent premium to close the deal. The move consolidated about 97 percent of the rental car market at top U.S. airports into the hands of just three firms: Avis Budget and privately held Enterprise Holdings, in addition to Hertz, previously known more for its appeal to corporate customers than to vacationers. "Dollar Thrifty brings Hertz a highly profitable operation," Thompson announced that August, according to a Seeking Alpha transcript of the call, "with solid leisure-focused customer base and a motivated workforce with years of experience in servicing value-focused customers."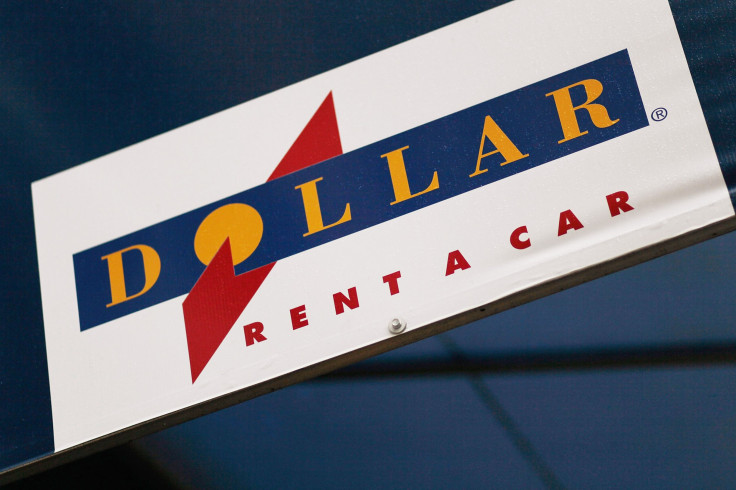 'Lost The Touch To Sell'
Under the "Core" sales model that Dollar introduced in Orlando around 2008, according to interviews with employees, agents who consistently missed sales targets moved into varying stages of probation: Phase 1, Phase 2 and the near-fatal Phase 3.
Danny Duran's two-decade career with Dollar ended after Phase 3.
"I lost my job because, they say, I lost the touch to sell," he says now. By that point, in February 2012, many of his friends who'd been with the company for years also had been fired or quit because they couldn't take the pressure anymore.
Sales agents "were using different tactics to rip off the people," says Duran, who started out with a job washing cars at Dollar in 1991. "It was a mess, to be honest."
"I'm not a saint," he adds, "but I wasn't doing things like those guys." For example, Duran says, co-workers would tell foreign customers fresh off flights from Europe or Latin America that their travel insurance didn't cover them in Florida, and that they had to purchase Dollar's coverage, otherwise, "if they were involved in an accident, or killed somebody, they wouldn't be allowed to board the plane back to their country."
By processing more rental contracts at a faster speed, Duran says he made less money in commissions than co-workers who processed fewer transactions but sold more add-on products to a smaller number of customers. That's a function of how an agent's "yield" is generally calculated: by dividing the amount of revenue from optional products an agent sold in a month by the total number of "rental" days that an agent processed. If the company set a target yield of $10, for example, that means an agent's goal for the month would be to average $10 in add-on revenue for every day that a customer rented a car from him or her.
This structure is the same for locations across the U.S., though the monthly targets -- assigned by the company's revenue management group -- vary by city, according to a deposition given by Cindy Capsanes, director of revenue management at Hertz. How close agents comes to that target determines how much commission they'll earn for the month – or whether they will earn any at all. In an example from Capsanes' deposition, an agent who reached 75 percent of the target could still earn a 2 percent sales commission. But if agents don't cross a minimum threshold, they don't earn any commission.
A customer might experience a sales agent's quest to hit the yield in the form of scare tactics, or slow lines, former employees said in interviews. Duran says agents would engage in a practice known as "picking the line." That meant agents would spot a prime customer way back in line, and then slow their transactions in hopes that other, less profitable customers would pass by, and go to another agent. If they timed it right, "then they would take the better customer from Latin America or Europe," Duran says.
Duran concedes that he, too, slowed the line a "couple times" under mounting pressure. "Not a lot, but I did it, too, because I had to," he says. "Otherwise I wouldn't get paid. I was competing with sharks." Mostly, though, the sharks won.
After he was terminated, he was unemployed for nine months – until he found a new career, first as a life insurance agent, and now selling health insurance.
The former Orlando sales agent — the one who talked about seeing the dollar signs over customers' heads — says he faced that choice early on, about two months in when called to meet with a manager. "I was given an ultimatum: either sell the product the way they wanted it sold and worded, or leave," he says.
He chose the money, and for a time he made about $8,000 a month. Still, he says, he wound up getting fired in early 2012— when too many customer complaints against him accrued.
"I was terminated for doing nothing other than what we were told to do," he says.
There were all kinds of ways to cheat customers: Folding the rental contract just-so to make sure customers couldn't see the total. "They even had a folding class," he says. Although higher-ups in Orlando told employees it would be easier for the parking lot attendants to scan a contract folded multiple times, rather than in half, "We knew that was a bluff," he says. "But again, you're working for this company. They're the owners. They're the boss. You're not going to question it." Or telling customers that the packet with the receipt also contained the car's registration, so they'd be sure to leave it in the glove compartment and never check it. Or, if a customer questioned the total — just tell them it would be refunded at the end of the trip.
"This company had it so figured out that it was genius," he says.
So intense is the pressure to reach sales goals, that employees sometimes have an incentive to avoid renting a car to a customer. That's because for every day that a customer rents a car without purchasing an additional product, it drags down an agent's monthly sales average. Hit a certain mark, and you are paid commissions; miss the mark even by a hair, and all your commissions for the month can be wiped away.
"The employees are selling a lot of products, and if at the end of the month you don't sell, you lose that money in the compensation account," says Sal Alladeen, president of the United Service Workers Union, Local 74, which has been fighting to represent Dollar Thrifty employees in Orlando.
"I lost my job because, they say, I lost the touch to sell."
He calls Dollar's commissions model "bizarre" and "unheard-of." Employees have told him that they're "afraid to go to work," he says. "If someone comes into that counter, and doesn't buy anything from you, you've lost money."
"You have people who don't want to go to work or who try to avoid certain customers," Alladeen adds. Employees in Orlando voted in favor of unionizing in April, but Dollar Thrifty is challenging the vote before the National Labor Relations Board.
Several former employees described excuses agents would find not to rent a car — telling customers their credit card didn't go through, or something was amiss on their credit report.
In another National Labor Relations Board case decided in 2011, Dollar said it had fired employees for engaging in similar tactics – not because, as the employees argued, they were involved in union organizing activities. The NLRB sided with Dollar. As a subsequent opinion summarized the board's decision: The rental agents in Las Vegas were "lawfully discharged both for aggressive tactics in selling add-ons and for 'manipulating the rental process for personal gain' by failing to rent to customers that did not purchase add-ons."
More than three years later, this past spring, customer Allen Smith encountered that very problem: a Dollar agent at Orlando International just flat-out refused to rent to him when he turned down the insurance, he says.
Leading up to his late-night arrival in Florida in April, Smith ran a marathon in Indianapolis, drove to Chicago that same day, and then flew to Orlando — via a connection in Atlanta — in order to visit his grandkids. By the time he got to the Dollar rental counter, he'd been up for nearly 24 hours. He expected to pick up the car he'd reserved online and drive off.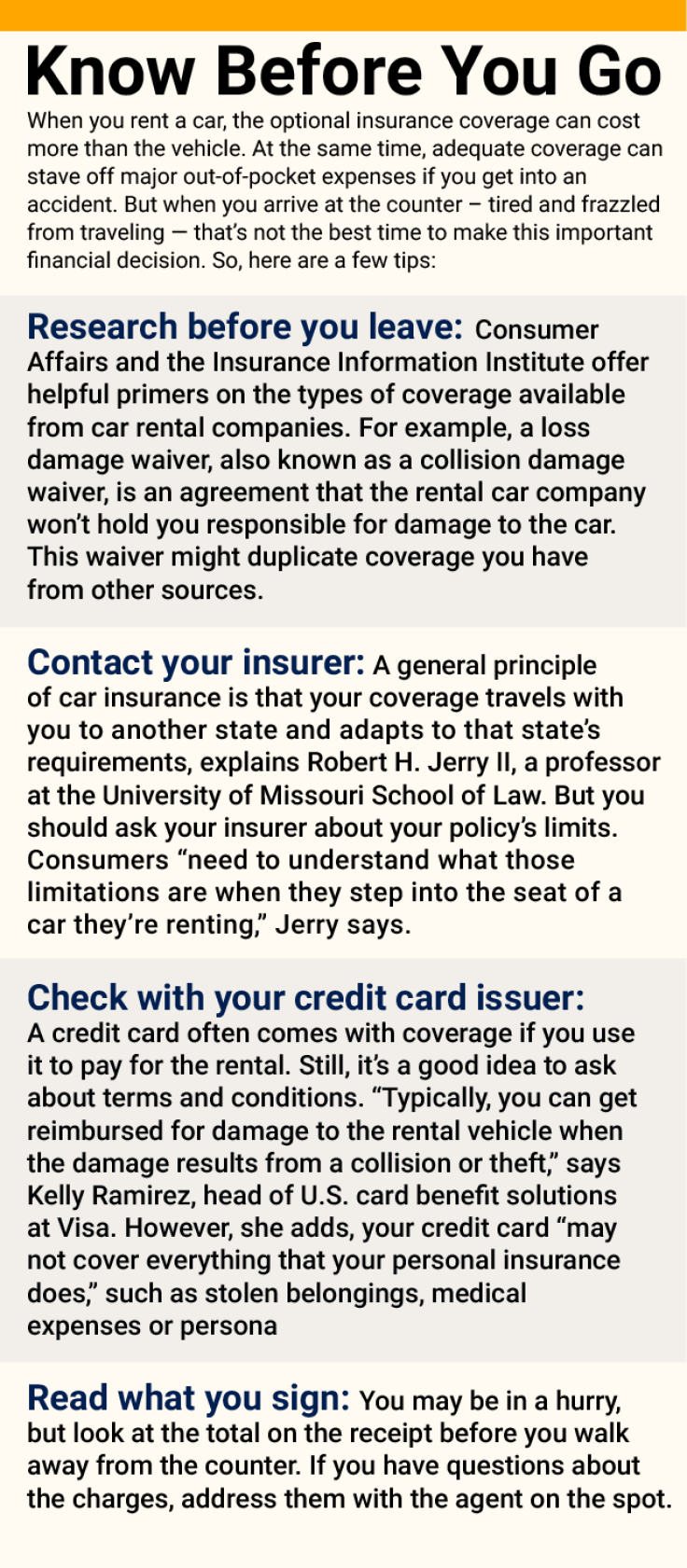 Instead, the transaction grew increasingly combative as the agent tried to sell him multiple add-on products, including a vehicle upgrade and an electronic toll pass, and Smith declined each one. He challenged the sales agent as she pushed the insurance and told him it was required under Florida law.
"She started getting rude with me," says Smith, a seasoned traveler — and runner — who's been all over the U.S. for races. "I told her, Listen, you're trying to fool me.' "
That's when the agent finally told Smith to leave the counter, he says, and that she would not rent him a car. Only after leaving the counter, getting lost in the airport, and then finding himself back at the same counter after that agent had left, did another Dollar employee finish the transaction and give him a car. IBT reviewed complaints that Smith submitted both to the Florida attorney general's office and to the company describing the incident. A Dollar Thrifty customer service agent responded to Smith that the employee's behavior was "unacceptable" and that details of Smith's experience "have been forwarded to the General Manager of this location for immediate corrective action."
The incident gnawed at him for days, spoiling the vacation. "That was my worst experience as far as traveling and renting a car," he says.
Complaints Go Nowhere
Earlier in their marriage, Susan Sawicki and her husband lived in Cameroon in West Africa, and Haiti — places where, as a foreigner, she was used to having her guard up against being ripped off. "That's just day-to-day life," says Sawicki, who now lives in Geneva, where her husband is a diplomat with the U.N. High Commission on Refugees.
When she flew to San Francisco in February, however, to watch her daughter's college swim meet, her guard was not up. At the counter, she relied on her Internet reservation of $404.87 and the sales agent's help to guide her through a small computer screen with hard-to-read print. At one point, she says, she selected the "help me" option on the digital keypad because there was no "decline" button. The sales agent reached over, showed her where to click, "and said, This is denying coverage," she recalls.
Only toward the end of the trip, as Sawicki and her daughter tooled around Berkeley in the rental, did they happen to pull the receipt out of the glove compartment and spy the total: $896.43.
Sawicki says she wanted to cry. "I was never taken advantage of before for such a huge amount," she says. "And I was speaking the language, I was reading the same language as the clerk who was helping me."
Similar to Paul Peavey after his trip to Colorado, Sawicki didn't get very far when she tried complaining to Dollar. She resorted to tweeting at the company to complain she'd been scammed. She found Dollar's ultimate response, via a direct message on Twitter, to be disappointing: "Susan, while we apologize for your experience, we must aide [sic] by the signed rental agreement. All charges are shown on the screen." They also told her there was no further dispute process.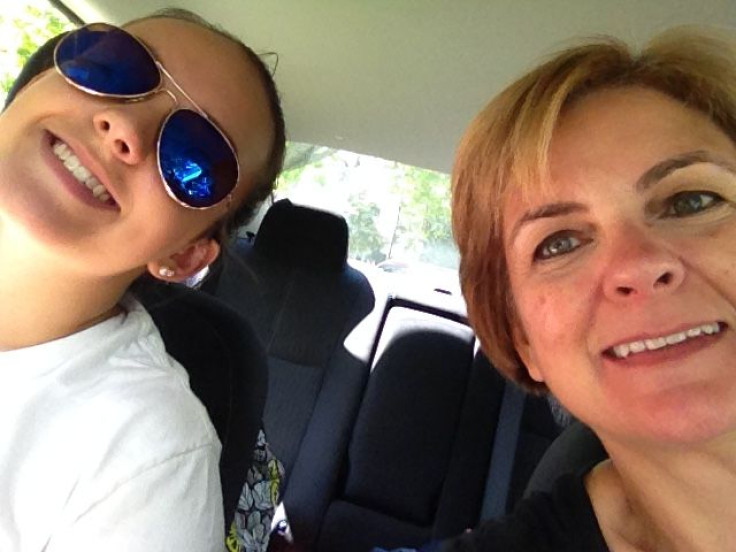 Indeed, former employees say, the revenue from the insurance products is so vital — to sales agents' commissions, to managers' bonuses, to the company's profits — that customers were rarely likely to win a dispute once they got in the rental and drove away.
As a key room cashier in Columbus, Ohio, at a Thrifty Car Rental location — Dollar's sister brand — Jermaine Shumate would hear sales agents brag about their commissions and show off their paychecks displayed on their cell phones. Then, in the evenings, after managers had gone home for the day, he'd bear the brunt of complaints from returning customers.
He was embarrassed, he says, and yet all he could do was hand out managers' business cards and tell customers to try to come back in the morning. For all the stress, he was a technically a temporary staff worker, with no benefits, earning $10 an hour.
"It was horrible because so many different people don't know they're getting charged this and that, and you don't even have vacation days, and they're talking about their bonuses," says Shumate, who quit last fall, after about 10 months on the job, and found work as a forklift operator in a warehouse. He is one of three former workers in the Columbus area who came forward and gave John Mattes, the consumer lawyer, an affidavit testifying to their experiences at the company.
"Management was trained not to make any adjustments if possible," says Jack Zagoory, the former operations manager in Raleigh-Durham. In lieu of a refund, he says, managers were told to offer customers "anything that doesn't cost the company any money" — such as a free upgrade or a free day on a rental.
Court records in the Colorado lawsuit reference a Dollar employee training material for handling customer complaints, called "Path of Non Adjustment." Excerpts from the document are redacted in court papers.
"I said, This isn't right, this is credit card fraud. He said, The best thing you can do is keep your mouth quiet, and turn your head."
Yet the title of the manual itself sends a strong message to employees, "that non-adjustment is the correct response regardless of what the facts may be," according to a sworn statement by Donald Lichtenstein, chairman of the division of marketing at the University of Colorado Boulder Leeds School of Business and a paid expert witness for the plaintiffs.
"It also reinforces a company attitude that 'get the customer's money' is at the center of company decisions," Lichtenstein stated.
That attitude has worn on some employees who found their jobs became untenable when they disagreed with company sales practices and had no power to change them.
In June 2014 — about a year and a half after Hertz acquired Dollar Thrifty — Kathy Nolan also decided she'd had enough, after less than a year.
In her 50s, Nolan has held a series of customer service positions and has been laid off twice in her career. "I was just in dire need of a job," she says. She was sure she could do the job at Dollar's Memphis airport counter – until she wasn't. Nolan describes the high-pressure atmosphere she encountered "like joining a gang."
"You don't have the support from co-workers, they don't want to hang out with you, because you want to be honest," she says.
A defining moment of her time there came around Christmas 2013. She says she witnessed a co-worker writing down customers' credit card information and later adding small charges to their bills for the company's customer rewards program. If a customer belonged to the program, Nolan explained, a sales agent would not be penalized if they declined the insurance. Nolan reported what she'd seen to one of her supervisors.
"I said, This isn't right, this is credit card fraud," Nolan tells IBT. "He said, The best thing you can do is keep your mouth quiet, and turn your head."
That co-worker, she says, was later promoted, and the manager to whom she reported the incident went on to work at another Dollar Thrifty location.
The discussion with the manager weighed on her "like a brick," and she saw her career coming down to a choice between "who I am and who I stand for. Or, to keep a job, am I going to lie, cheat and steal?"
"I couldn't do it," Nolan says. And then one day she did something she had never done in her working life. She texted a colleague to take her off the schedule. Then, she simply did not go to work, and never went back.
FOR FREE to continue reading
✔️ Unlock the full content of International Business Times UK for free
offer available for a limited time only
✔️ Easily manage your Newsletters subscriptions and save your favourite articles
✔️ No payment method required
Already have an account?
Log in
© Copyright IBTimes 2023. All rights reserved.