Drone Rules: White House Wants To Allow Law Enforcement To Track, Destroy Drones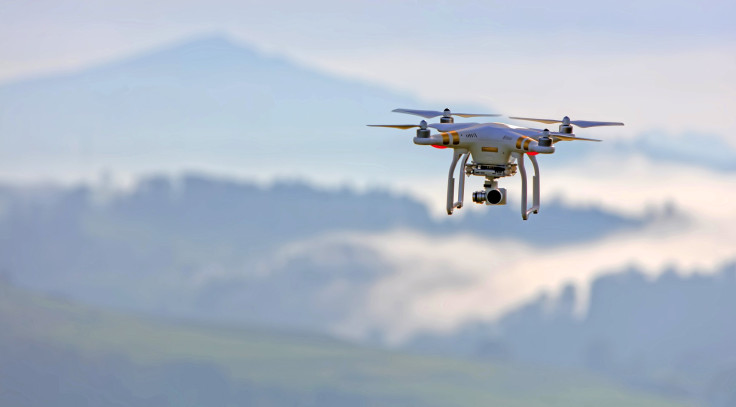 The Trump administration has asked Congress to give the federal government the ability to track and destroy any type of drone flying on domestic soil, a document obtained by the New York Times reveals.
Under the proposal, government agencies and law enforcement would have the ability to monitor and take action against any unmanned aircraft system flying over an area designated for protection.
Read: Drone Rules: Federal Aviation Administration Announces It Is Testing Drone Defense System
The draft legislation would authorize government agencies to track, take control of and destroy any drone that it determines to be a threat to a "covered facility, location, or installation," which could refer to any number of locations.
The proposal would call for the government to respect "privacy, civil rights and civil liberties" when exercising its power to take down drones, but courts would be given no jurisdiction to hear lawsuits filed by drone operators who have their vehicles downed.
An exception for drones would be created through the proposal in U.S. hacking and surveillance laws and in Federal Aviation Administration (FAA) aircraft regulations, which currently protect the unmanned aircraft.
Under current surveillance laws, intercepting a drone could be considered an act of wiretapping or illegally accessing a protected device. Likewise, destroying or disabling a drone can be considered an act of aircraft sabotage under FAA rules. The new proposal would supersede those prior protections.
Read: Terrorist Drones Could Target Airports, Sensitive US Sites, DHS Warns After ISIS Attack In Iraq
The proposal said the commercial availability of drones has created new challenges to "detect and mitigate" and warned the aircraft are capable of "carrying harmful payloads and performing surveillance while evading traditional ground security measures."
The new rules would allow the government and law enforcement to create "countermeasures that can address the unique public safety and homeland security threats" presented by the proliferation of drones.
Word of the new rules comes just days after a federal court in Washington struck down drone registration requirements for noncommercial drones. The FAA reported more than 820,000 drones have been registered since the start of the registration system in 2015.
Those drones have presented new opportunities, especially for businesses that have experimented with the aircraft for everything from monitoring the weather to delivering packages.
However, the aircraft also have added new challenges in the airways. The unmanned devices have been responsible for delaying emergency efforts like fighting wildfires and have caused issues at airports where pilots of drones have gotten too close to full-sized aircraft.
According to the summary of the proposal, the bill was part of the annual National Defense Authorization Act, which has not yet been publicly released and is being written by a number of committees within the armed services.
Officials from the Federal Bureau of Investigation, National Counterterrorism Center and National Security Council, along with the departments of Defense, Homeland Security, Justice and Transportation were scheduled to attend a closed-door briefing on the matter, the New York Times reported.
© Copyright IBTimes 2023. All rights reserved.
FOLLOW MORE IBT NEWS ON THE BELOW CHANNELS