Drug Ads Are Hard To Read: FDA Suggests A Fix, Admitting Bungled Approach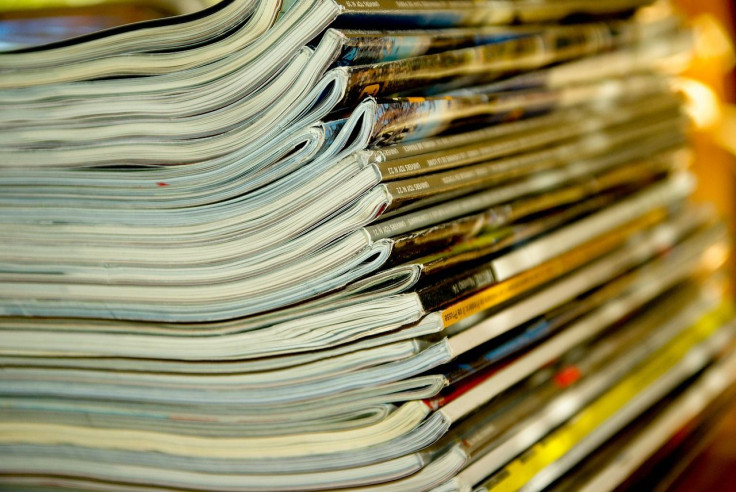 Drug companies have long published magazine ads with clause after clause about a product's potential risks, causing patients' eyes to glaze and skip over the most relevant information. The companies were simply heeding Food and Drug Administration guidelines, however, and the strategy certainly didn't help the industry sell more drugs. Now, after nearly a dozen studies pointing to the failures of this approach, the FDA is asking companies to cut out much of the fine print.
The pharmaceutical industry should instead focus on disclosing a drug's major risks and side effects in plain language and with attractive formatting, the FDA states in a set of revised draft guidelines for print consumer advertisements released this month. The change represents a "substantial shift in policy" for the agency, in the words of the Regulatory Affairs Professionals Society (RAPS), a group of professionals who work in health care.
"There definitely is some feeling in the industry that we have to provide too much information in a way that detracts from the core messages," Noah Beytin, director of regulatory affairs for Digitas Health, a marketing agency for health care and pharmaceutical companies, said. "I think this is a real concrete step forward in being able to simplify the daunting amount of risk information that is not necessarily useful to the consumer but is still important."
In the past, drug companies have gone so far as to reprint the full FDA-approved package insert for their drug -- that is, the document handed out with a prescription medicine that lists every side effect or red flag that exists -- in advertisements. Companies did so to ensure that they were abiding by the FDA's preferences for full disclosure. These ads often featured one page for the promotional message and a second full page packed with details printed in tiny font buffered by little or no white space, as noted by the authors of a 2011 FDA-funded study on the topic.
Not surprisingly, about 40 percent of consumers never bother to look at the second page, and over half the patients who read it found it tough to get through. That's why the agency is now recommending that drug companies write out only "clinically significant information on the most serious and the most common risks associated with the product." The exact details of what is "clinically significant" will be left for companies to decide.
The United States and New Zealand are the only two countries in the Organization for Economic Cooperation and Development, an association of the world's most advanced nations, that permit pharmaceutical companies to advertise products directly to consumers in the first place. Here in the U.S., drug companies spent $3 billion on the effort in 2012, according to a Pew report. Much of that money went to TV ads, which the new guidelines do not address, but Pfizer Inc. also spent $406.8 million to market its drugs in magazines in 2011, according to Statista. Beytin said that the FDA's revisions should apply to online ads, too, though they won't be as noticeable because online ads often simply offer links to drug details.
The FDA has conducted 11 of its own studies on drug advertising over the past three years to develop its new recommendations, according to RAPS. "Research has demonstrated that people process only a limited amount of information at one time both in general communications and in direct-to-consumer prescription drug advertising specifically," the agency notes.
Those findings have led the agency to suggest that drug companies instead create a "consumer brief summary" to properly display major risks in print ads. The FDA said that summary could appear as a roundup of the risks presented in a question-and-answer series or a pop-out box of essential drug facts -- both of which were found to be more effective than the traditional approach in an FDA-sponsored study.
To make drug facts even friendlier to consumers, the FDA also requests that companies use plain language and suggests phrases such as "Do not use if you have…" and terms like "drowsiness" in place of "somnolence." The agency's guidelines emphasize readability and the importance of white space, double spacing between paragraphs, bullets and indentations. The agency even suggests integrating a brand's colors into the summary to draw attention to it. "That shows that they're really trying to tie it into the promotional piece," Beytin said.
The draft recommendations are open for comments for the next 90 days. Since the guidelines are just that (guidelines and not regulations), companies may still continue to build their ads the old way if they choose. Beytin said he anticipates another set of updated guidelines from the FDA that will suggest further changes along similar lines, perhaps to the promotional content of the ad as well.
© Copyright IBTimes 2023. All rights reserved.