'Dumb Starbucks' Coffee Shop Opens In Los Angeles Neighborhood; Replicates Almost Everything Of The Original Seattle-Based Chain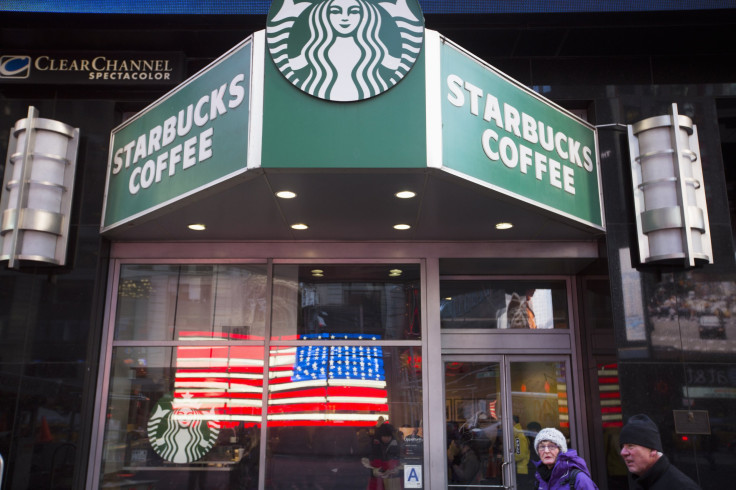 "Dumb Starbucks," a cafe that mimics an original Starbucks coffee shop, opened on Friday in the Los Feliz neighborhood of Los Angeles.
And, though people lined up for hours to grab cups of coffee on Sunday afternoon, customers were confused by the store, which resembles the original Starbucks in terms of its look, logo and even the kind of drinks served.
"We are aware of it and looking into it," a Starbucks spokesman reportedly said. He added that "Dumb Starbucks" is "obviously" unaffiliated with the Seattle-based chain.
The mock store has tumblers and CDs, including "Dumb Jazz Standards," on display, but not for sale. The drinks that they serve are in cups bearing a logo resembling the Seattle coffee brand's logo. The menu features items like Dumb Iced Coffee, Dumb Frappuccinos and Wuppy Duppy Latte.
Jeffrey Eyster, 43, a customer who visited the store on Sunday afternoon told the Los Angeles Times: "They're definitely not serving at Starbucks' pace," as he had not made it to the door after about an hour in line.
Reportedly there were only two workers staffing the busy store as people rushed to "Dumb Starbucks" in curiosity, after word about the mock store spread through social media.
"It's a ballsy move on their part," Ilya Khramtsou, 24, a customer, reportedly said, adding: "It feels like they're sticking it to the company. Everybody drinks Starbucks coffee, like zombies."
But, the question on everyone's mind was how the store could manage to pull off the stunt without being sued?
According to an FAQ from "Dumb Starbucks," which was revealed on Forbes.com, the mock store stated that: "Although we are a fully functioning coffee shop, for legal reasons Dumb Starbucks needs to be categorized as a work of parody art. So, in the eyes of the law, our 'coffee shop' is actually an art gallery and the 'coffee' you're buying is considered the art. But that's for our lawyers to worry about. All you need to do is enjoy our delicious coffee!"
According to reports, the word "Dumb" in front of the name of the mock store is believed to be protecting them from legal action.
© Copyright IBTimes 2023. All rights reserved.