'DWTS' Predictions: Which Season 31 Pair Will Be Eliminated In Week 8?
Halloween night saw the spooky and unexpected elimination of Jordin Sparks and Brandon Armstrong from Season 31 of "Dancing With the Stars." Now, with 90s night coming up, another team is going to have to prepare to say their goodbyes as well, as the show quickly heads towards the final episodes of the season.
Halloween also saw the biggest shakeup of the judges' leaderboard yet, with previous top scorers on their individual routines all falling from the top spots, while two lower-ranked couples managed to careen to the top. Though things returned to a ranking that was more like what fans usually expect after the team dances, it proved that no one can rest on their laurels and that some of the dancers who may not have seemed like contenders originally still very much are—meaning every elimination is going to be a difficult one going forward.
While it's still safe to assume Charli D'Amelio and Mark Ballas and Trevor Donovan and Emma Slater are likely going to be safe to dance another week after they tied for the top spot on the judges' leaderboard, someone will still be going home after 90s night comes to an end. For three teams in particular, things are starting to look particularly more grim.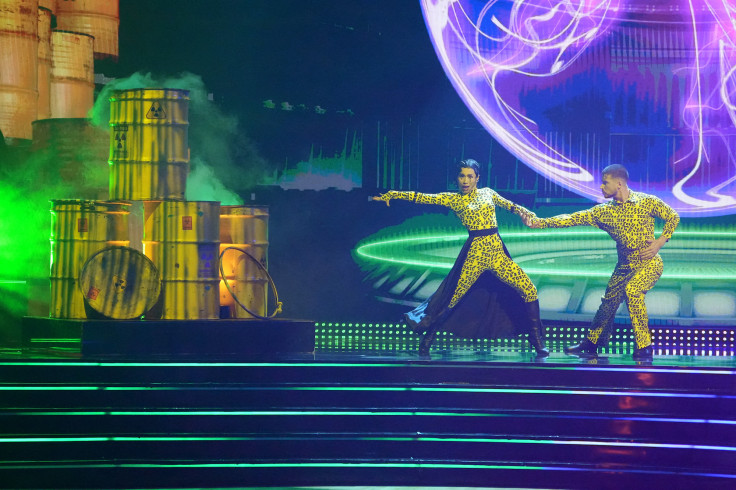 While his large fan base continues to push him through each week and has managed to keep him out of the Bottom Two, the judges seem to be losing their patience when it comes to Vinny Guadagnino and Koko Iwasaki (#TeamVinnyandKo). While they have expressed appreciation for his trying to improve, his scores still show he has a long way to go—and with every other remaining team except for one scoring 10s, and all teams managing 9s—and Vinny still pulling 7s and a few 8s, he isn't matching up to everyone else. Since some of his competition still includes others who also had no prior dancing experience that are performing well, he isn't the only one left who fits the mold of a celebrity who couldn't dance becoming one who can. Of course, since voting is open throughout the show, his fan base is likely going to continue pushing him through, even though other dancers will fall as a result.
Also potentially in a fight to stay away from elimination are Daniel Durant and Britt Stewart (#TeamSign2Shine). While they also have yet to appear in the Bottom Two and are consistently finding ways to improve, they are still falling behind the remaining teams when it comes to scores. Besides Vinny, they are the only team that has yet to receive a 10 (minus the team dance), and if the others continue to score higher and they don't, their time could come to an unexpected end.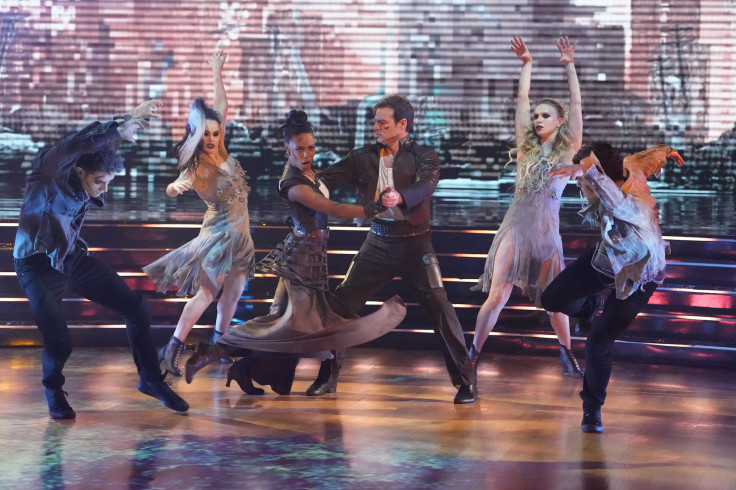 However, the team that seems potentially most at risk is Heidi D'Amelio and Artem Chigvintsev (#TeamHeartem). Though their scores have been impressive, and they even landed in a tie for second place on Michael Buble night, they landed in the Bottom Two for the second time after Halloween night came to an end. Similarly to when they were saved over Joseph Baena, fans felt that Jordin being eliminated over them was unfair since she had only landed in the Bottom for the first time and had also grown as a dancer throughout the competition. If fans are continually upset with the pair making it through every week, they may cast their votes elsewhere—and barring Vinny winding up in the Bottom Two and getting the boot first, the judges may not be inclined to save her for a third time.
"Dancing with the Stars" airs Mondays at 8 p.m. EDT on Disney+.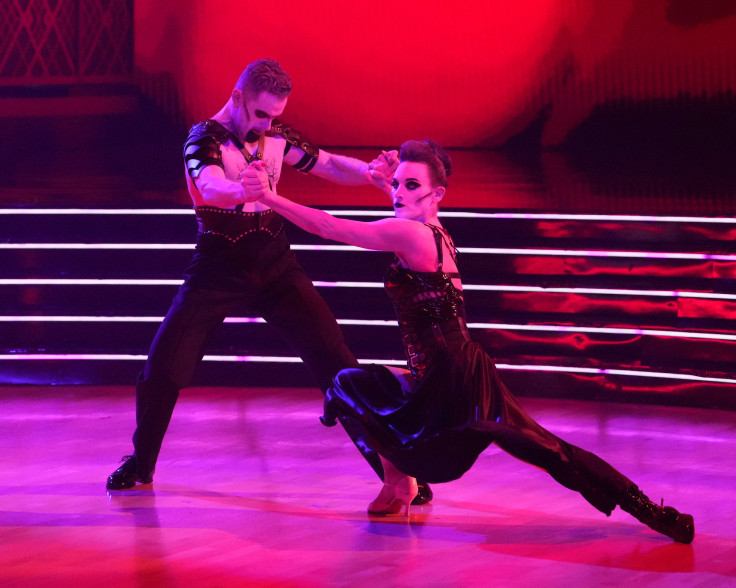 © Copyright IBTimes 2023. All rights reserved.
FOLLOW MORE IBT NEWS ON THE BELOW CHANNELS