E3 2019: Konami's 'Pro Evolution Soccer' Rebranded As 'eFootball PES 2020,' Signals eSports Commitment
Konami has confirmed that its "Pro Evolution Soccer" series has been rebranded as "eFootball PES 2020." For many years, the game had kept its usual name prior to this entry. Konami also confirmed its eSports focus with the title.
During Konami's E3 2019 appearance, it confirmed that "PES 2020" will focus on its eSports league this time around. The company said that the title will "revolutionise eFootball and introduce the sport to a global audience," which further confirms the company's goal in establishing a competitive video game league and a spectator sport.
Konami's senior director for brand and business, Jonas Lygaard, said that the new name reflects the company's interest in pushing "PES 2020" as an esports title, according to Game Industry. Lygaard confirmed the company's focus on eSports with this title and added that they will be active in pushing out tournaments throughout its cycle.
As seen in the game's trailer, more details about the competitive teams that'll be in the eSports league will be revealed in July. Konami seems to have ties with official football clubs and teams all around the world which could form the roster of professional "eFootball PES 2020" players.
So far, Konami's entry into the eSports industry puts them into direct competition with EA's FIFA eSports tournaments. EA currently has the FIFA eWorld Cup eSports tournaments, which allow "FIFA 2019's" players to compete in an online tournament and try to take the top spots.
Meanwhile, the current "PES 2019" eFootball league uses local setups, with two players using two different consoles near each other. However, Konami's setups involve keeping both players together in one room and isolated from the media, related team personnel and the audience. While this setup is designed to prevent any interruption for the players, it doesn't feel as heavily hyped up as other eSports for the spectators.
For now, we'll have to wait and see how successful Konami's "eFootball PES 2020" will be as an eSport. The game will be released on Sept. 10 in North America and Europe and Sept. 12 in Asia.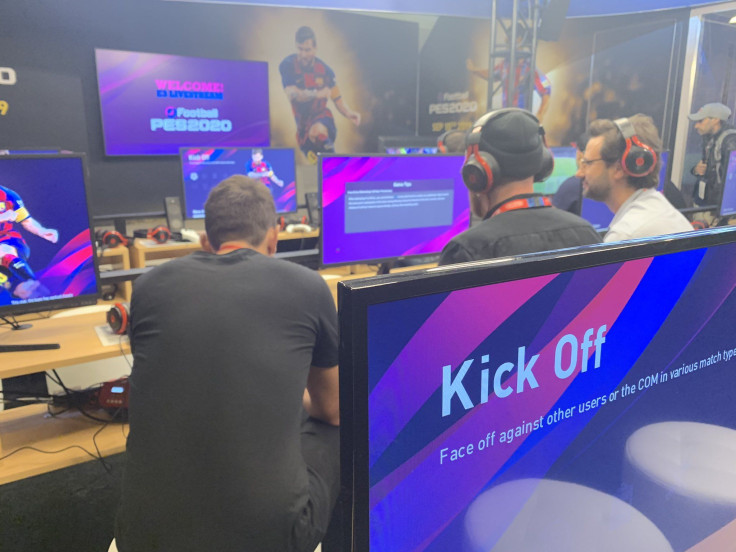 © Copyright IBTimes 2023. All rights reserved.