E3 2019: Potential Companies To Hit Big In Massive Video Game Expo
E3 2019 is coming this June, and many companies are already confirmed to have a show during this event. Some of these companies have a large chance to steal the whole show with what they have to offer. Here are some developers which have the biggest potential.
CD Projekt Red
In the official E3 site, CD Projekt Red cannot be found among the participating companies. However, their upcoming game, "Cyberpunk 2077," has its own page listed among the companies for E3 2019.
While the game is slated for release in 2021, its appearance in E3 2019 could help build more hype. So far, developers released the 48-minute gameplay video, which shows the systems in the game.
Many developers are slowly turning their massive singleplayer RPG franchises into online RPGs which puts "Cyberpunk 2077" at a good spot.
Konami
While this company has been mired by criticism and flak after Hideo Kojima left, the company still has a strong potential to make a comeback and attract their fans once more. Similar to Capcom, Konami has a lot of well-loved franchises that haven't received a new entry but can help it make a strong return.
Even though Koji Igarashi, the father of "Castlevania," has left the company, "Castlevania" still has a high chance of grabbing attention if the developers remake it similar to their older days.
Lastly, Konami also has "Suikoden," a sprawling RPG that showed a large pool of recruitable characters to join their quest. While Konami has also parted ways with the "Suikoden" team, the company still has a chance with this game.
The company also has its own game engine that hasn't been used in other large projects such as the "FES" football franchise. Like Capcom, Konami just needs to play their cards right and its fans will follow it once more.
Microsoft-Nintendo duel
Since Sony opted out of E3 this year and held its own reveal shows, Microsoft and Nintendo are left to duel as the best console developer showcase in the expo. While Microsoft's console has superior specs over the others, it's yet to show an exclusive that massively sweeps the industry and entices a massive army of fans to get the console.
Meanwhile, Nintendo is looking strong as the Switch exclusives have consistently been hits.
For now, we'll have to see which company wins the hearts of fans with their reveals and new announcements this E3 2019.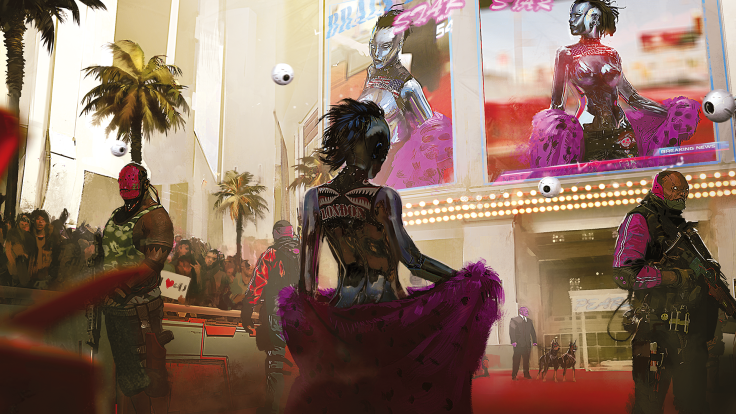 © Copyright IBTimes 2023. All rights reserved.