EA Announces February Release Date For 'Battlefield 1' Apocalypse DLC Expansion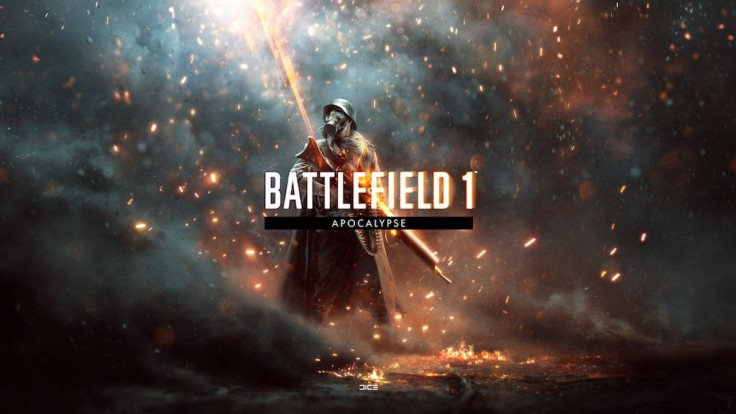 EA has announced that "Battlefield 1" will receive another batch of new content in February. Called Apocalypse, the upcoming DLC expansion for "Battlefield 1" adds new maps, weapons and more.
Apocalypse will be the fourth DLC expansion for "Battlefield 1" and will only be available next month to players who own the game's Premium Pass. The DLC expansion will let players participate in the "most brutal battles of the cataclysmic great war" and it will cover the "infamous battlefields of World War 1's final days," EA said.
The "Battlefield 1" Apocalypse DLC expansion will include five new multiplayer maps: Passchendaele, Caproetto, River Somme, Razor's Edge and London Calling. Passchendaele takes places in the countryside of Belgium, which has now turned into "a nightmarish landscape of blood and mud." This map will feature ruined buildings, destroyed landscapes and dugouts.
Caproetto will have players fighting in the mountain trenches near the Isonzo River. Austro-Hungarians will face off with the Italian army on this map. The River Somme map will take place in northern France in the wheat fields where artillery barrages have devastated the once scenic location.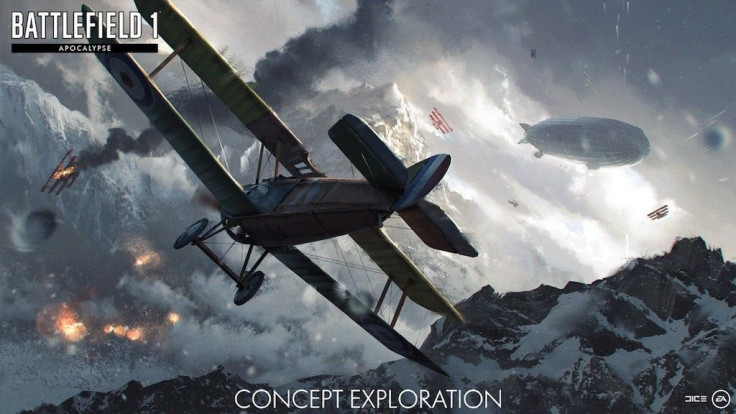 The "Battlefield 1" Apocalypse maps Razor's Edge and London Calling are the only two new maps specifically designed for the new game mode Air Assault. Details on this new game mode are scarce, but Engadget likened the new mode to Starfighter Assault in "Star Wars Battlefront 2."
"A rush for ace aviators and sharp-shooting gunners. Air Assault takes to the skies, where planes collide in a fury of dogfights that could include a climactic face-off with Airships," EA said on its website.
Both of the new maps are air-only, meaning players will have to take to the skies and engage in dogfights. Razor's Age will take place in the snowy peaks, while London Calling will have players flying and fighting over the British capital.
The game will add six new weapons including the Chauchat-Ribeyrolles SMG, new gadgets like the AA Rocket Gun for the Assault class and a meat cleaver as a melee weapon. The expansion also adds two bombers for the Caproetto map: the Hansa Brandenburg GI and the Airco DH10. The Apocalypse DLC expansion for "Battlefield 1" also adds new ranks, service assignments, specializations and dog tags.
There's no word yet on when exactly the Apocalypse DLC expansion will be available to "Battlefield 1" Premium Pass owners next month. In the meantime, they can wait for the North Sea campaign, which includes two additional maps. The North Sea campaign will be available to Premium Pass owners sometime in late January, according to GameSpot.
© Copyright IBTimes 2023. All rights reserved.