EA Brings Ghosts To 'The Sims 4,' Swimming Pools Will Be Added Next Month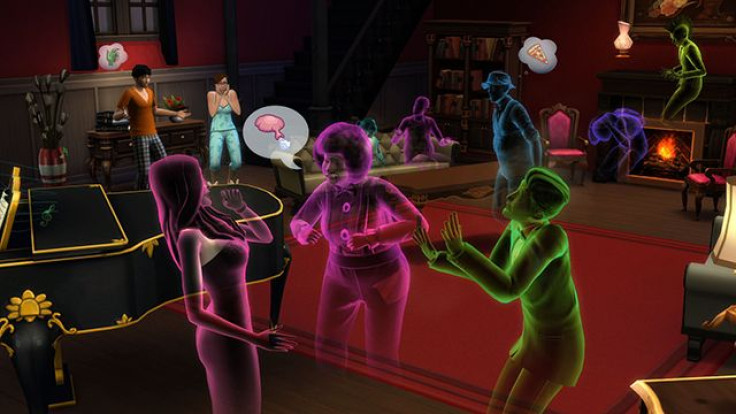 Electronic Arts will bring back a number of features in life simulation game "The Sims 4," including ghosts and swimming pools.
On Wednesday, developer Electronic Arts announced that three major updates will roll out for the game during the next 90 days, each with new features, content and more.
"It's been a month since we launched 'The Sims 4,' but in that short time we've received a ton of great feedback as you've started exploring the game," EA said. "We've designed 'The Sims 4' to be a live service, so we can continually evolve the experience, add new content, and incorporate as much of your feedback as possible."
The October update will bring ghosts to the latest installment of the "Sims" franchise, a feature that many players wanted at the game's launch last month.
"Your dead Sims can now rejoin the world of the living, where they maintain all the attributes they had a as a Sim, but with special new behaviors based on how they died. Invite them to join your Sims' household and they can be playable characters; if you dare, you might even find a way to bring your ghosts back to life," EA said.
Ghosts are created when a Sim dies, and a non-player character attacheds to a tombstone or urn around your Sim's yard or home. Players can forge relationships with ghosts, even inviting them into their homes where they can eventually turn into playable characters. Once they're playable, they can hold jobs, get married and live like an ordinary Sim. If you keep your ghost Sims happy, they'll contribute to tasks around the house and make friends. Ghost Sims can even be used as maids that clean up your home while your family sleeps.
A special "Star Wars"-themed costume set will also be included in this month's new content, including popular characters Yoda, Luke Skywalker, Darth Vader and Princess Leia.
In November, swimming pools will be added to the "Sims 4," and December will bring new career paths and in-game rewards.
EA promises all of the upcoming patches will be free and easy to obtain. Players should just login to their Origin accounts and download patches as they are released.
What additional features do you want EA to bring to "The Sims 4?" Leave a comment below.
© Copyright IBTimes 2023. All rights reserved.