Eagle-Eyed Fans Think Kylie And Travis Have Named Their Baby Boy 'Angel'
Kylie Jenner's second child is finally here, and it's a boy. The reality TV star and her partner Travis Scott are yet to go public with their newborn's name, but eagle-eyed fans think the parents have named him Angel.
The 24-year-old business mogul announced her baby's arrival via Instagram and a rep for Jenner confirmed she had a boy to People. Following the announcement, friends and family left congratulatory messages under the post, and fans were quick to notice that several of those comments included the moniker Angel, along with many using angel emojis.
"Angel Pie," Kris Jenner commented under the post, while Kylie's makeup artist Ariel Tejada added, "Can't wait to meet the little angel." Kim Kardashian included an angel emoji in her comment, while Kylie's close friend Stassie Karanikolaou wrote "angel baby❤️."
Earlier in January, when the Kylie Cosmetics founder gave fans an inside look at her baby shower, there were a set of embroidery crafts, which included one hoop that was stitched with the phrase "Angel Baby" and fans believe that to be a hint, too.
However, the term angel could just be a reference to the day the baby was born, which is Feb. 2, 2022 (2-2-2022), as it is considered an Angel number in numerology.
Angel numbers are repetitive sequences or patterns of digits that people may frequently see in random places, like seeing 11:11 on a clock, or on the number plate of a car while driving. For most, these numbers may seem insignificant, but a few others believe that these are actually signs from the angels.
"Angel numbers are the messages your high vibrational being support team, otherwise known as your guardian angels, send you in order to give you support, guidance, or a nudge to go in a different direction," said Mystic Michaela, the author of "The Angel Numbers Book."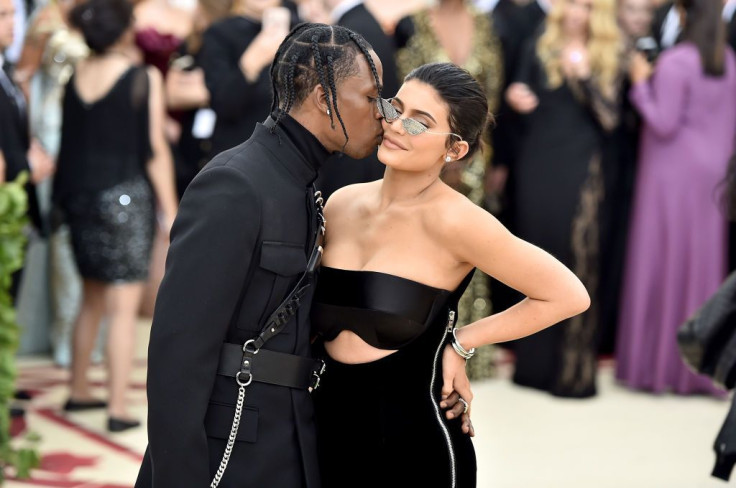 Jenner's baby boy was born on all 2's, which is an angel number referred to as an "angel trust fall," Michaela noted. "Your angels ask you to trust your place in life right now. You are in the right place at the right time. Take a look around and enjoy the moment. It's all where it's supposed to be," she explained.
Amid all the speculation about the little one's name, a source close to the couple revealed that they've already picked a name for the baby boy, and will "share when Kylie is ready," per People.
"[Travis] and Kylie picked a name together," says the insider, who adds that the mom of two will share "in a few days" and "wants to make sure she loves the name" before announcing.
© Copyright IBTimes 2023. All rights reserved.