Early Bitcoin Bet Made Rapper 50 Cent Millions From 'Animal Ambition' Sales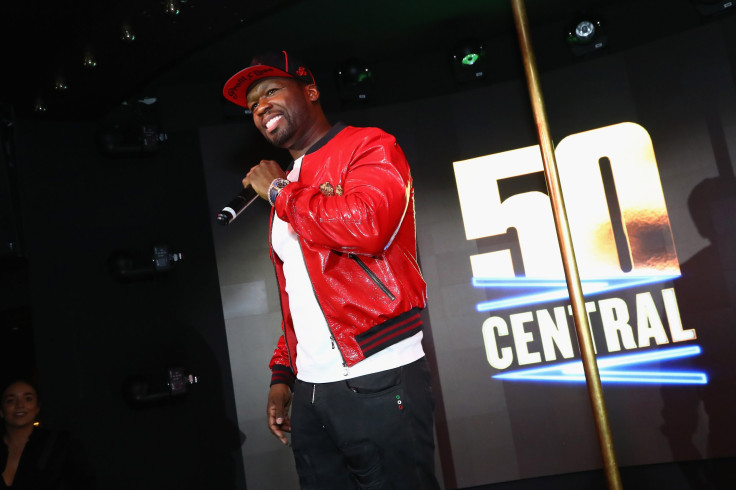 Sometimes, bets pay off and the winner gloats about having made a wise choice. That's exactly what is happening with rapper 50 Cent and bitcoin.
This tweet the musician posted Tuesday is not an advertisement for bitcoin, but more of a self-congratulatory message at having made a tidy sum of money when he sold his 2014 studio album "Animal Ambition" for the world's most popular cryptocurrency.
During a Reddit AMA (Ask Me Anything) on June 3, 2014 — the same day the album was released, which was also the day 50 Cent set up his Reddit account — the rapper said he was accepting bitcoin as payment for the album to "stay with times." The move made him one of the earliest and most well-known musicians to accept cryptocurrency payments for their work.
On the day of the album release, the price of bitcoin was just a few cents over $662. And according to a report by TMZ, published Tuesday, 50 Cent — whose real name is Curtis Jackson — made about 700 bitcoins from the sale of "Animal Ambition," with each copy selling for only a fraction of a single bitcoin. Sources told TMZ the cryptocurrency was left untouched in his account for years.
While the price of bitcoin has fallen from its mid-December 2017 high of over $19,300, it is still trading for a lot more than what the musician accumulated it at. In the last week, bitcoin value has ranged between $9,500 and $12,900, and late Tuesday night, it was trading just shy of $10,850.
A simple calculation, using the most recent value, shows 50 Cent is sitting on almost $7.6 million worth of bitcoin. Even taking the lowest price of the cryptocurrency in the last seven days still values his holdings at over $6.6 million.
The musician, who filed for bankruptcy protection under Chapter 11 in 2015, is currently worth $20 million, according to Celebrity Net Worth. But that estimate quite likely did not consider the bitcoin he holds.
© Copyright IBTimes 2023. All rights reserved.