Earnings News: Bank of America Corp. (BAC), PepsiCo Inc. (PEP), Mattel Inc. (MAT) [VIDEO]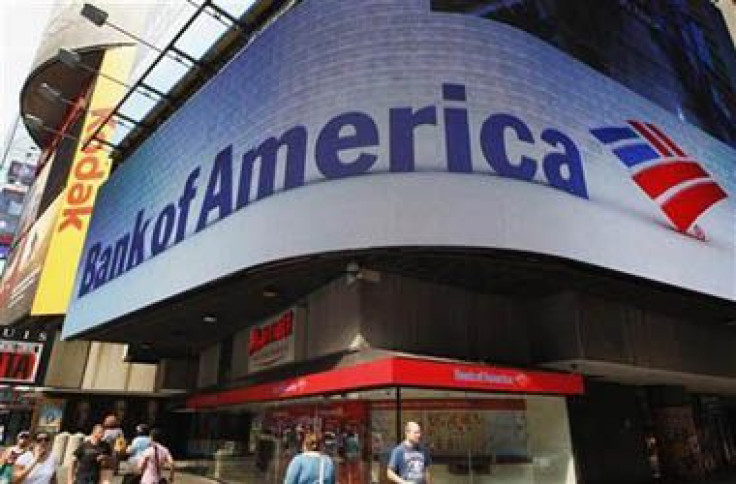 U.S. stocks soared at the open on Wednesday, as lawmakers look to strike a budget deal before Thursday's looming debt ceiling deadline.
On the earnings front, Bank of America Corp. (NYSE: BAC) reported fiscal third-quarter profit rose to $2.5 billion, or 20 cents a share, from $340 million in the period a year earlier. Excluding charges, third-quarter revenue fell slightly to $22.2 billion. Analysts polled by Reuters had expected the bank to report quarterly EPS of 19 cents on revenue of $22.04 billion.
On Wednesday, shares of Bank of America rose 1.62 to $14.47 in morning trading.
Also on Wednesday, PepsiCo Inc. reported higher quarterly earnings and said it was on track to meet its financial goals for the year. Excluding items, earnings were $1.24 per share, while net revenue rose 1.5 percent to $16.91 billion. Wall Street had expected the company to issue third-quarter EPS of $1.18 on revenue of $16.97 billion.
Shares of PepsiCo rose 1.30 percent to $81.65.
Mattel Inc. (NASDAQ: MAT) reported third-quarter net income rose 16 percent as the company earned $422.8 million, or $1.21 per share, compared with $365.9 million, or $1.04 per share, in the year-ago period. Analysts had forecast the company to report quarterly EPS of $1.14 on revenue of $2.18 billion, according to Reuters. Removing a tax benefit of 5 cents per share, earnings were $1.16 per share, while revenue for the company rose 6 percent to $2.21 billion.
Shares of Mattel rose 4.25 percent to $43.31 in morning trading on Wednesday.
The Dow Jones industrial average rose 158.11 points, or 1.04 percent, to 15,326.12, the S&P 500 gained 17.60 points, or 1.04 percent, to 1,715.67, and the Nasdaq Composite added 37.91 points, or 1 percent, to 3,832.17.
© Copyright IBTimes 2023. All rights reserved.