Ebola In US: Nina Pham Update, Calls For Hospital Response Reform And New Policies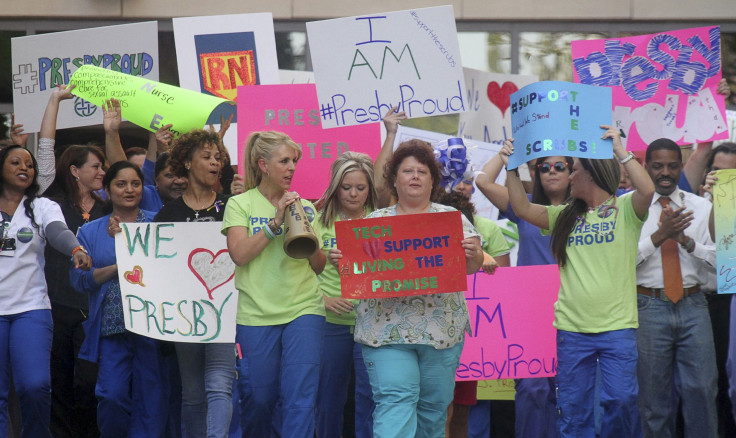 Anthony Fauci, director of the National Institute of Allergy and Infectious Diseases, and National Nurses United called for Ebola response reforms Sunday in the wake of two health care workers, Nina Pham and Amber Joy Vinson, contracting the virus at Texas Health Presbyterian Hospital after treating Thomas Eric Duncan, who succumbed to the disease. The nurse advocacy group said there needs to be a "national system" for treatment while Fauci wants more hospitals equipped to handle the virus.
Fauci discussed the need for more hospitals to be prepared to treat Ebola on NBC's "Meet the Press." So far three hospitals -- Emory University Hospital in Atlanta, a National Institutes of Health hospital in Maryland and the Nebraska Medical Center -- have been used to treat Ebola patients. Duncan, who contracted Ebola virus in Liberia, went to Texas Health Presbyterian Hospital with a fever and other symptoms, but the hospital was not one the Centers for Disease Control and Prevention had designated to handle such cases. Pham is being treated at the NIH hospital while Vinson is being treated at Emory.
"We need to have more than just the four in which you have people who are pre-trained, so that you don't come in, and then that's the first time you start thinking about it. It can't just be four. We may not even need any more, and we hope we don't. But in case there are more cases, we want to make sure we have people who are pre-trained, pre-drilled over and over, and have the right protocol going," Fauci said. The four hospitals Fauci referred to are the ones currently treating Ebola patients and St. Patrick Hospital in Missoula, Montana, which has yet to be used.
Fauci also provided an update on Pham, saying the nurse is in "fair" condition. "She's doing well. Her condition is fair, she's stable, and she's comfortable. I had a long conversation with her late last night. And as you might expect, she has a serious disease and I think she's doing well. My full intention is to sometime in the hopefully reasonable future to walk out of the hospital with her," Fauci said.
On CBS' "Face the Nation," Jean Ross, head of National Nurses United, called for a uniform response to Ebola in the U.S.
"We don't have a national system. It's piecemeal, it's fragmented. And so each hospital is going to do, according to, I believe CDC guidelines, what they want to do," Ross said.
© Copyright IBTimes 2023. All rights reserved.