Ebola Virus Update: Texas Health Care Worker On Carnival Cruise Ship Magic Returns To Texas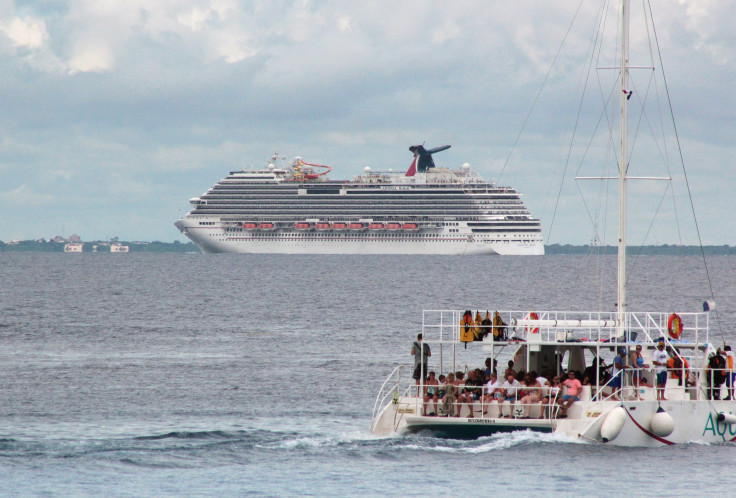 Update, Sunday, 12:15 p.m. EDT: A Texas Health Presbyterian Hospital laboratory worker who spent much of a Caribbean cruise aboard the Carnival Magic in isolation because of potential exposure to Ebola has tested negative for the disease, Reuters reported.
Original Article Appears Below
A female health-care worker being monitored for Ebola virus disease aboard the Carnival Magic cruise ship returned to Texas Sunday, the Associated Press reported. The unidentified woman handled a clinical specimen associated with Thomas Eric Duncan, the Liberian man who contracted Ebola and later succumbed to the disease, AP said. However, she has displayed no symptoms and self-quarantined herself while on the ship.
The woman handled the clinical specimen through Texas Health Presbyterian Hospital in Dallas, where Duncan was treated. Two of the hospital's nurses, Nina Pham and Amber Joy Vinson, contracted Ebola and are being treated at a National Institutes of Health in Maryland and Emory University Hospital in Atlanta, respectively.
The woman aboard the Carnival Magic left on a Caribbean cruise Oct. 12. The U.S. Centers for Disease Control and Prevention updated its policies in cases like hers shortly thereafter, requiring active monitoring and the reporting of any symptoms such as fever.
The health-care worker has displayed no Ebola symptoms 19 days after handling Duncan's specimen. Neither the woman nor her husband were allowed to leave the ship during a port call in Belize, and they were self-quarantined before reaching Galveston Sunday at 6 a.m. EDT. "We are in close contact with the CDC, and at this time it has been determined that the appropriate course of action is to simply keep the guest in isolation on board," Carnival Cruise Lines said in a previous statement.
A blood sample was collected from the woman by the U.S. Coast Guard Saturday, Petty Officer Andy Kendrick told AP. The woman will be monitored while the sample is tested for the presence of the Ebola virus.
Almost 50 people who may have come into contact with Duncan could be cleared this weekend at the conclusion of their monitoring periods, the Dallas Morning News reported. Among the 48 initial contacts being monitored by the CDC, 14 have already been cleared. Overall, there are 159 people in the Dallas area being monitored after coming into contact with either Duncan or Pham. Vinson flew on a commercial flight to Cleveland after contracting Ebola, so 116 people are being monitored in Ohio because of their contact with the nurse.
Texas Health Resources Inc. CEO Barclay E. Berdan published a full-page advertisement in the Dallas Morning News Sunday, discussing his company hospital's handling of Duncan and improvements in its safety procedures. "I am grateful to our team of caregivers for their dedication, compassion and tireless work in caring for these individuals and every patient who enters our doors. At the same time, I know that, as an institution, we made mistakes in handling this very difficult challenge," Berdan said.
© Copyright IBTimes 2023. All rights reserved.
FOLLOW MORE IBT NEWS ON THE BELOW CHANNELS