Economic Events: US Q2 GDP Revision, Durable Goods Orders, India GDP, China August NBS Manufacturing PMI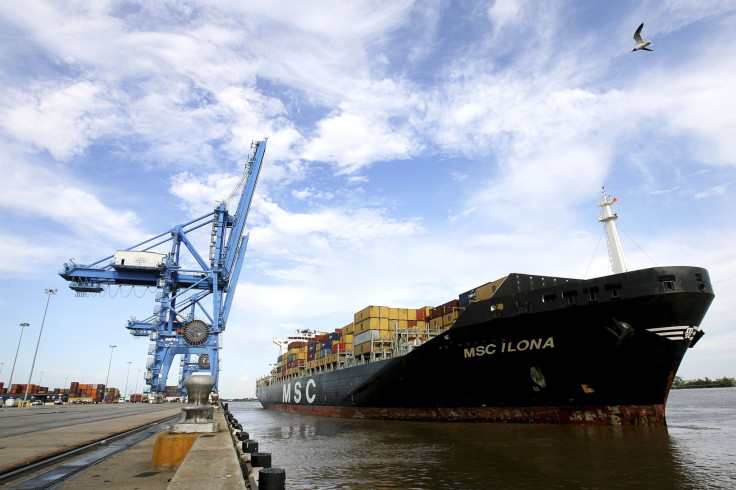 August will wrap up in the U.S. with declines in consumer sentiment and durable goods orders, modest increases in personal income and spending, and an upward revision to the second-quarter gross domestic product.
In the euro zone, both the European Commission economic sentiment indicator and German Ifo index are expected to rise in August, supporting the view that last quarter's increase in the region's GDP was more than just a blip.
But the nascent recovery will have had little effect on the labor market or inflation, according to James Howat of Capital Economics. The euro zone unemployment rate will probably have held steady at 12.1 percent in July, and he has penciled in a fall in HICP inflation in August, from 1.6 percent to 1.3 percent.
Meanwhile, euro zone money supply data, released on Wednesday, will probably have remained very weak in July. "If lending continues to contract at its current pace, this is likely to limit any upswing in the real economy and perhaps pressure the European Central Bank into offering further unconventional monetary stimulus," Howat said.
For Japan, the last week of the month is, as usual, packed with data releases. The July consumer price index and industrial production figures (released on Thursday) are likely to take center stage.
The core CPI, which turned to positive territory in June, will likely rise at a gradually faster pace. That said, economists at Barclays still expect inflation of only 1.1 percent in the first quarter of 2015 -- short of the Bank of Japan's "two percent in two years" target for the overall CPI set in April.
Meanwhile, Thursday's report should show that industrial production is on recovery trend, with a healthy growth of 6.0 percent compared to the prior month. Other hard data include July retail sales (Wednesday) and unemployment (Thursday).
Investors should also watch for China's monthly twin manufacturing PMI reports, which are scheduled to come out on Aug. 30 (Friday) and Sept. 1 (Sunday), respectively.
Economists expect the official National Bureau of Statistics manufacturing PMI to show an improvement in August on the back of inventory rebuilding, growth-stabilizing policies and better external demand. The flash HSBC manufacturing PMI was 50.1, up from 47.7 in July. The final reading is the one that's due out next week.
Elsewhere, eyes will also be on second-quarter GDP numbers in India (Friday) and the Philippines (Wednesday).
While the Philippines is expected to report another strong quarter, underlining its status as one of the region's growth stars, India's data is likely to show a slowdown that will only add to the pessimism pervading the country.
Two of Africa's largest economies -- South Africa and Nigeria – are both expected to publish second-quarter GDP figures.
There will be policy rate decisions from Brazil and Colombia, as well as Monetary Policy Committee meeting minutes from Chile. Following Wednesday's interest rate decisions, Brazil is also scheduled to release its second quarter GDP on Friday.
Below are entries on the economic calendar for Aug. 26 – Sept. 1. All listed times are EDT.
Monday
8:30 a.m. -- Durable goods orders are likely to fall in July. Economists expect total durable goods orders to decline 4.0 percent month-on-month in July following the 3.9 percent increase in the prior month. The drop in July's orders largely reflects the huge volatility in aircraft orders. After taking 287 orders for planes in June, which was almost a record, the Boeing Company (NYSE: BA) reported only 90 orders in July. Excluding the effect of transportation orders, economists expect the core measure to have risen by 0.7 percent.
Non-U.S.:
Germany -- Central Bank Governor Jens Weidmann speaks on the struggle for a stable framework for monetary union in Berlin.
Singapore -- Industrial production.
Tuesday
6:50 a.m. -- Federal Reserve Bank of San Francisco President John Williams (FOMC non-voter) speaks on "Challenges for Monetary Policy: Views from the Trenches" at the Congress of the European Economic Association annual meeting in Sweden.
9 a.m. – The S&P Case-Shiller 20-city home price index is expected to have risen 1.0 percent month-on-month in June, a bit softer than the increases observed in recent months, leaving the index up 12.2 percent year-over-year. The 20-city index has posted increases in every month since February 2012, a trend that's expected to continue.
10 a.m. – Economists forecast a slight decline in the Conference Board's consumer confidence index to 79.0 in August from a level of 80.3 in July.
Non-U.S.:
E17 -- The European Central Bank's executive board member Benoît Cœuré speaks on "Challenges for Monetary Policy: Views from the Trenches" in Sweden.
E17 -- European Central Bank Executive Board member Joerg Asmussen speaks at a business and science forum in Dautphetal, Germany.
Germany – August IFO business climate, current assessment and business expectations.
South Africa -- Q2 GDP.
Wednesday
10 a.m. – Pending home sales should show no change in July from the June level. Sales moderated by 0.4 percent in June, following a strong 6.7 percent jolt in May.
Non-U.S.:
Brazil – Selic overnight rate.
Thailand – July manufacturing production.
Germany – September GfK consumer confidence.
E17 – July M3.
Korea – Current account balance.
Thursday
8:30 a.m. – In the second release of Q2 GDP, economists expect growth to be revised significantly higher. The consensus expectation is that GDP will be revised to show a 2.2 percent annualized growth rate instead of the originally reported 1.7 percent. The main driver of the upward revision to Q2 growth is largely a function of the sizeable narrowing in the June trade deficit.
8:30 a.m. – Initial jobless claims for the week ending Aug. 24 should come in at 330,000, lower than the 336,000 print in the prior week.
8:50 a.m. -- Federal Reserve Bank of Richmond President Jeffrey Lacker (FOMC non-voter) speaks on the history of the Federal Reserve at Christopher Newport University in Virginia.
Non-U.S.:
Austria – Central Bank Governor Ewald Nowotny speaks on "The Role of the Central Bank in Crisis-Management" in Austria.
E17 -- ECB Executive Board member Yves Mersch on "Finance at the crossroads" in Austria.
Germany – Central Bank Governor Weidmann speaks on "The currency union as stability union" in Hamburg, Germany.
Germany – August preliminary CPI, HICP.
Germany – Unemployment rate.
Philippines – Q2 GDP.
Spain – Final Q2 GDP.
Spain – August preliminary HICP.
Japan – July CPI, industrial production.
Friday
8 a.m. -- Federal Reserve Bank of St. Louis President James Bullard (FOMC voter) speaks on the U.S. economy and monetary policy at the St. Louis Fed Memphis branch. Closed to press.
8:30 a.m. – Economists expect a 0.2 percent month-on-month increase in personal income and a 0.3 percent gain in personal spending in July.
9:45 a.m. -- The Chicago PMI should show a rise to 53.0 in August after a reading of 52.3 in July, which would be the second consecutive monthly improvement after the index fell from a near-term high of 58.7 in May.
9:55 a.m. – Economists look for a reading of 80.5 in the University of Michigan's final August print, which would be a modest improvement from the preliminary reading of 80.0. However, this would still leave consumer confidence below the July value of 85.1.
Non-U.S.:
Colombia -- Overnight lending rate.
E17 – July unemployment rate.
E17 – August "flash" HICP.
Sources: Central banks, European Commission, Thomson Reuters, Market News, Capital Economics, Barclays, Bank of America Merrill Lynch, Societe Generale, Nomura
© Copyright IBTimes 2023. All rights reserved.
FOLLOW MORE IBT NEWS ON THE BELOW CHANNELS