eFax: A Safe and Convenient Way to Fax Anything Anywhere
* This is a contributed article. The IBTimes news staff was not involved in the creation of this article and this content does not necessarily represent the views of IBTimes. When you buy through links on our site, we may earn an affiliate commission. Here are our
T&C
. For licensing please
click
here.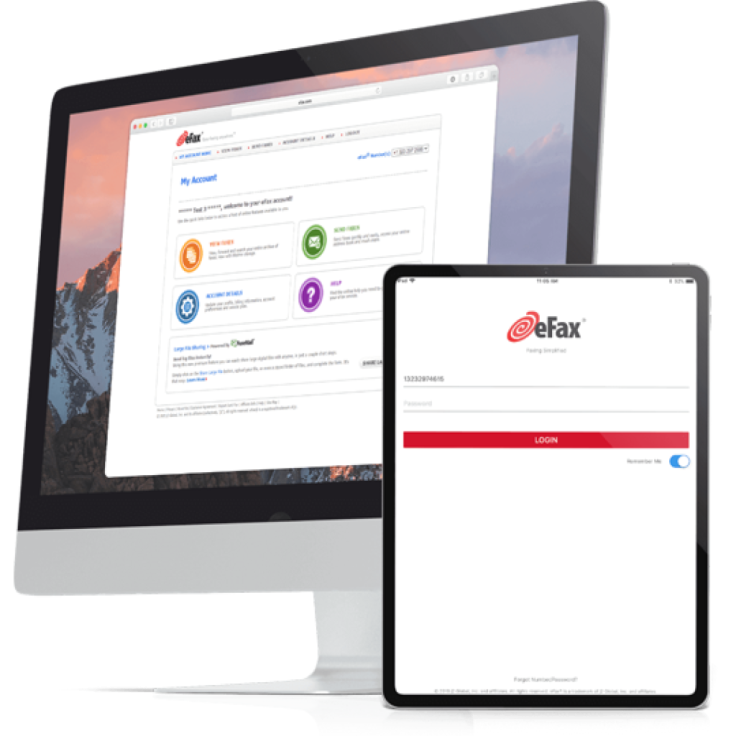 In a digital world, almost everything can be easily done in just a few clicks on our mobile phones--from online shopping to food deliveries and money transfers. Gone are the days when people would send a handwritten letter via snail mail and have documents sent through a fax machine.
As technology--and businesses--continue to evolve, many online fax services are now available all over the world. Some may think that faxing is not as necessary as messaging apps and other online services people often use. However, it continues to play an important role at work and in school to send and receive important documents. Until now, a lot of people rely on faxing, but in a faster and more convenient way unlike before.
An old-fashioned fax machine works by scanning a document or image in one location and transferring it to a receiving device to be printed in another. You would need to dial the recipient's fax number on the machine's keypad, and it would start sending through telephone lines. Sounds easy? Well, there's an even easier way to do that now!
You don't have to buy bulky fax machines and use tons of paper and ink anymore. With eFax; you can send, receive, edit, sign, store, and print faxes anywhere directly from your phone, laptop, tablet, or any other device. It lets you save time and money, too - no more busy signals, fax machine problems, or waiting time!
How Does eFax Work?
Using eFax is stress-free. You can either fax online or via email. It also works smoothly on your favorite apps and devices. Follow this step-by-step guide in sending faxes online and via email:
1. Create an account. You will be asked to choose your free eFax number upon signing up.
2. To send a fax online, select "Send Faxes". Then, enter the recipient's fax number or select it from your contacts. The process for email is just the same as online, but you have to compose a message on your email to send faxes, then type the recipient's fax number followed by @efaxsend.com.
3. Attach the documents you wish to send. You can attach up to 10 documents. Just click send and your recipient will automatically receive the document on their fax machine.
Easy peasy, right? It is actually similar to regular faxes! If you're sending faxes from your desktop and mobile phones, here are the steps:
1. Create an account first to get your eFax number.
2. For desktop, open and log in to eFax Messenger and select "Create New Fax" under the "File" menu. Then, enter the recipient's fax number or select it from your contacts. For mobile phones, just tap "View Faxes" to open and review the faxes on your device. Select "Sign Faxes" to add your electronic signature, then save your signed fax.
3. Attach the documents you wish to send. You can attach up to 10 documents via desktop. For mobile phones, tap "Send Faxes" and select the recipient who will receive it. Then you're all set!
Why Choose eFax?
Millions of people are using eFax because of the security and privacy that come with it. You don't have to worry about your confidential documents or losing your important faxes. eFax ensures the safety and protection of all of your documents in a cloud that you can access anywhere and anytime! Everything you send and receive through eFax is automatically stored and safely archived. You can also organize and search faxes, including the old ones from your mobile phones or any devices.
Do you have a busy schedule or work out of town? You can still sign documents on the go! eFax allows you to place your signature stamp on documents by simply dragging or dropping it. You can also swipe your finger across the screen of your device to sign your name.
Using eFax is efficient and productive, whether you're at the office or in your room. You can share large files such as promotional videos, high-resolution images, and sales presentations without resulting in a blocked or bounced email.
Instead of sending choppy voicemail messages, eFax can send you the audio files of your voicemails as well so you won't have to deal with noisy backgrounds and choppy voice messages!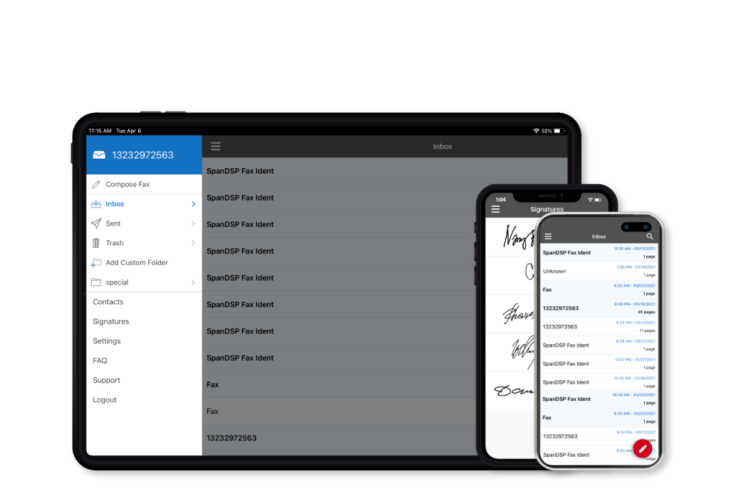 Another feature you might want to explore is the eFax PDF Converter that lets you convert a file into a TIFF or JPEG instantly. It will be easier for you to view files, especially when you're in a rush!
Since eFax is so easy to use, it really is no wonder why many people rely on it to transfer important and large documents. In case you encounter any problems, they also have Live Support that can help and guide you anytime.
FOLLOW MORE IBT NEWS ON THE BELOW CHANNELS