Egypt military urges protesters for 'normal life'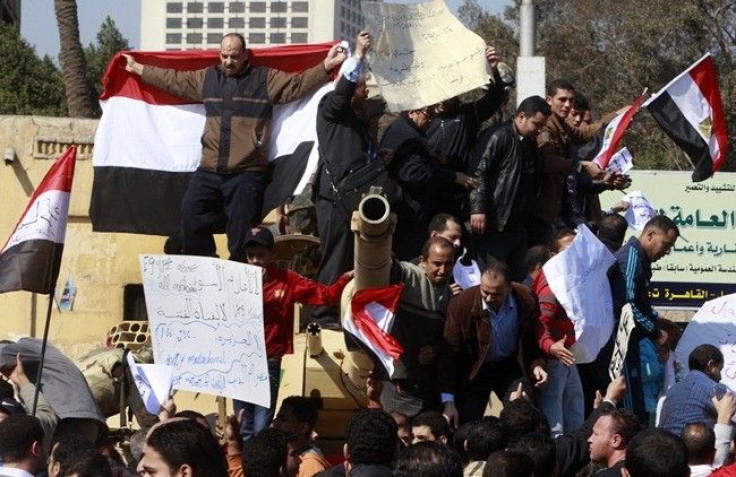 The Egyptian military has told protesters on Wednesday that they are the ones who can help Egypt to return to normal life, a day after President Hosni Mubarak said he would step down in months.
A military spokesman on state television on Wednesday said that protesters had been heard and the message had been received, according to reports.
Immediately after his statement, state television ran a scrolling message reading: The armed forces call on the protesters to go home for the sake of bringing back stability.
Earlier this week, the army had vowed not to fire on protesters.
A curfew imposed by the government was set for 5 p.m. on Wednesday, and 7 a.m. on Thursday.
Reports also indicate a partial restoration of Internet service to the country after it was shut off completely.
Late Tuesday, Mubarak vowed to step down at the next election, scheduled for September, saying he would stay until that time to make the reforms the country's people were looking for.
I was not intent on standing for the next elections because I have spent enough time serving Egypt and am now careful to conclude my work for Egypt by presenting Egypt to the next government in a constitutional way, he said.
However protesters were defiant, with many of the hundreds of thousands, perhaps more than a million, at Tahrir square continuing to call for Mubarak to step down immediately.
President Barack Obama spoke from the White House after Mubarak's speech, saying he had spoken directly the Egyptian President, calling for a new government and said an orderly transition must be meaningful, peaceful and begin now.
Obama said that only the Egyptian people can decide to make those changes.
© Copyright IBTimes 2023. All rights reserved.