Egypt's Cairo University Niqab Ban Backlash: Lawsuit Planned By Nearly 80 Women For Controversial Policy Forbidding Face Covering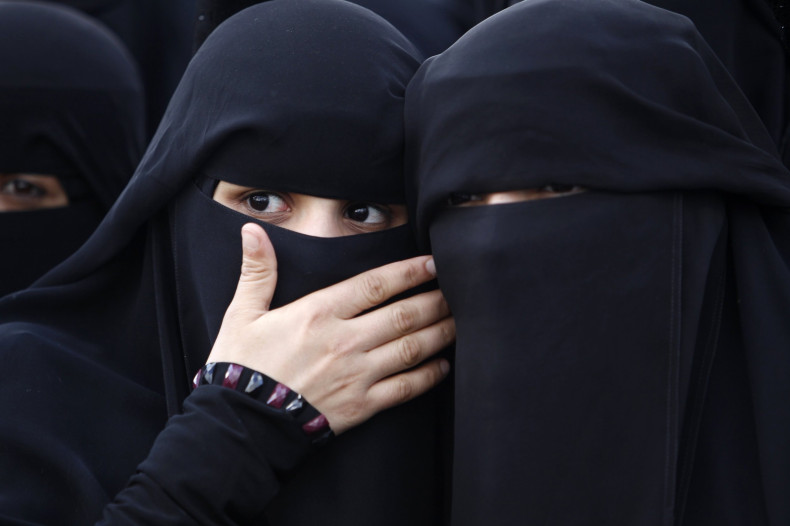 Seventy-seven Egyptian women are prepared to file a lawsuit against the president of Cairo University over a recent decision to ban faculty members from covering their faces for religious purposes, Aswat Masriya reported, according to various Egyptian media outlets Wednesday. The university's controversial announcement has sparked a debate over the last week, as rights activists argued women should have the right to choose their dress in the Muslim-majority country.
The lawsuit was brought forward by both niqab-wearing faculty members and others who do not wear the conservative covering but support the right to do so, according to Ahmed Mahran, the head of the Cairo Center for Political and Legal Studies, who is filing the lawsuit on their behalf. University officials have argued their decision was legal, but Mahran said he will begin filing the case in court Saturday. Cairo University is among Egypt's oldest academic institutions.
The niqab, which covers most of the face, is worn by a small segment of Egyptian women and is typically associated with a conservative understanding of modesty. Many conservatives and rights activists have said the religious clothing should be a matter of personal choice, but the veil has come under scrutiny by those who consider it a sign of extremism.
University President Gaber Nasser has said the niqab ban was meant to improve communication between students and faculty, but critics said it had a political dimension, as Egyptian officials have repeatedly come under scrutiny for a crackdown on Islamist political movements that typically take a more conservative approach toward religion.
The face covering has been a source of controversy in various countries. France and Chad have both banned women from wearing niqabs, and the issue recently sparked a passionate debate in Ontario, Canada, where Conservative Prime Minister Stephen Harper said he would look into banning public servants from wearing the face covering.
In the past, officials at Egypt's renowned Islamic institution, Al-Azhar University, sparked debate after they banned students and teachers from wearing the face covering. The school's leading religious scholar at the time, Mohammad Sayyid Tantawi, said the niqab had nothing to do with Islam and was a sign of extremism.
© Copyright IBTimes 2022. All rights reserved.