Elizabeth Warren Pushes Brookings Institution Economist To Resign Over Conflict Of Interest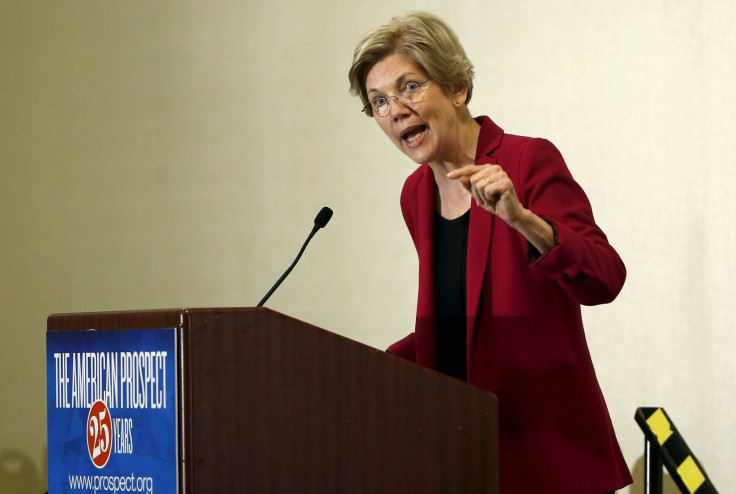 Sen. Elizabeth Warren, D-Mass., claimed another political victim this week, as Brookings Institution economist Robert Litan severed his ties with the Washington think tank. The nonresident senior fellow tendered his resignation hours after Warren accused Litan of failing to fully disclose conflicts of interest in research he produced critical of proposed financial reform -- measures meant to eliminate conflicts of interest among financial advisers.
In a letter, Warren suggested that Litan used his affiliation with Brookings to produce research that was "highly financially compensated and editorially compromised by an industry player seeking a specific conclusion."
The study in question took aim at the Department of Labor's proposed rules around conflicts of interest among financial advisers, which attempt to ensure that those who advise retirement savers work in the best interests of their clients rather than for their own bottom lines. Warren has been a staunch defender of the Department's efforts.
Litan, who co-authored the July report critical of the rule, received $38,000 to produce the research from mutual fund manager Capital Group, which has called the proposed guidelines "unduly burdensome." Litan disclosed Capital Group's support in the report and in testimony before the Senate but added that he and co-author Hal Singer were "solely responsible for the analysis and conclusions in the study."
To Warren, however, that proviso didn't cut it. In addition to the vague disclosure of his financial backing, Litan listed his Brookings affiliation in the independently produced study, breaking with the think tank's internal policy.
Just hours after Warren sent the letter Tuesday night, Brookings President Strobe Talbott announced Litan's resignation, calling him "a well-known, highly respected researcher, who has spent most of his life either as a government servant or as a public policy analyst."
"He has acknowledged that he made a mistake in not following Brookings regulations designed to uphold the independence of the institution," Talbott continued.
In an interview with the Wall Street Journal, Litan said Warren's missive "created some discomfort," and he "thought it would be best of the institution if I went elsewhere."
The affair comes during a high-stakes period for the Labor Department's rule. Senate Democrats have backed the agency's efforts to impose a so-called fiduciary standard on most investment advisers to prevent conflicts of interest. But Republicans, some House Democrats and major bank industry groups have objected vociferously to the proposals.
© Copyright IBTimes 2023. All rights reserved.