Ellen DeGeneres' Treatment Of Staff, Guests Revisited After Producers Denied Cancellation Rumors
KEY POINTS
There are rumors that Ellen DeGeneres' TV show will be canceled
"The Ellen DeGeneres Show" producers denied the cancellation rumors
Several people came forward and shared their horrible experiences with the TV host
Ellen DeGeneres' treatment of her staff and guests has been revisited after the producers of her talk show denied the cancellation rumors.
DeGeneres' talk show has been on air for over a decade already. However, some individuals have raised complaints about how the host treats her staff and guests.
According to The Sun, there are rumors that DeGeneres' "The Ellen DeGeneres Show" will be canceled. However, the producers of the show quickly denied the speculations.
In the past months, DeGeneres has been slammed on Twitter for allegedly being mean. The "Ellen Show" crew was reportedly furious about the lack of communication over their pay during the pandemic. When the show stopped airing due to the coronavirus outbreak, about 30 core crew members were affected.
When it resumed airing, only four members worked on the remote version of the show. The rest of the staff were unhappy that the host did not help them. They felt that the way they were treated was "totally inconsistent" with DeGeneres' daily reminder to her audience to "be kind," Variety reported.
Meanwhile, several people also came forward to share their encounter with the host. It started with comedian Kevin T. Porter launching a thread on Twitter calling those who had "insane" stories about "Ellen being mean." Benjamin Siemon responded and said that DeGeneres has a "sensitive nose."
"So everyone must chew gum from a bowl outside her office before talking to her and if she thinks you smell that day you have to go home and shower," he wrote.
"A new staff member was told 'every day she picks someone different to really hate. It's not your fault, just suck it up for the day and she'll be mean to someone else the next day.' They didn't believe it but it ended up being entirely true," he added.
YouTuber Nikkie de Jager, popularly known as NikkieTutorials, wasn't happy after she appeared on the show as well. According to her, she expected a "Disney show" but got "Teletubbies after dark."
Nikkie recalled how she was not allowed to use the nearest restroom because it was reserved for the Jonas Brothers and was advised to use the public restroom. Overall, it wasn't a nice experience, according to her.
"It's nice that you say 'hi' before the show... she didn't. Ellen is just such a different world," she shared.
She also learned her lesson after her guesting. Initially, Nikkie hoped to meet Adele, but after the incident she had a change of heart.
"After Ellen I figured, don't meet your idol," she concluded.
Gabe Mollica also mentioned how DeGeneres attempted to bully Dakota Johnson and tried to fire a waitress for having chipped nail polish. The host also allegedly begged a writer who left the show to come back by offering better insurance. However, she also fired the writer immediately after rehiring.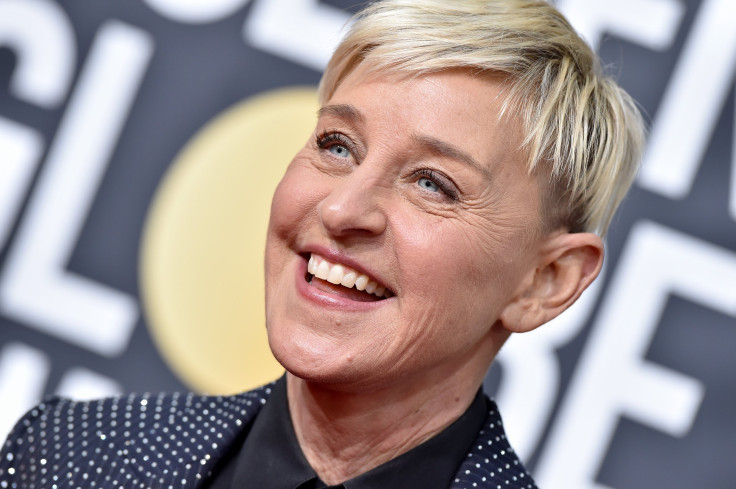 © Copyright IBTimes 2023. All rights reserved.