Elon Musk Just Got $15 Billion Dollars Richer; Here's How
KEY POINTS
Elon Musk's personal fortune rose another $15 billion this week following the addition of Tesla, Inc. to the S&P 500 index and the use of a SpaceX rocket to ferry astronauts to the International Space Station
His net worth now totals $117.5 billion, $90 billion of which is from Tesla's stock gains this year despite relatively low production
He also sparked yet more backlash Monday after calling COVID-19 tests "extremely bogus" while using the least accurate option, landing him the monicker "space Karen"
It's been a profitable week for billionaire Elon Musk, who has seen his net worth shoot up $15 billion following a successful SpaceX launch and the addition of Tesla to the S&P 500.
Tesla's good news came on Monday, when the popular S&P 500 stock index announced it would be adding Tesla to its roster, the BBC reported. Individuals and portfolios that follow the index will now have some of their money in the electric car company when the change takes effect on Dec. 21.
Tesla's acceptance follows a fifth consecutive quarter of profitability after operating at a loss for years, and its stock has consistently risen despite selling only a fraction of the vehicles as its competitors. Tesla hopes to sell around 500,000 cars this year compared to Toyota's annual sales of 10 million.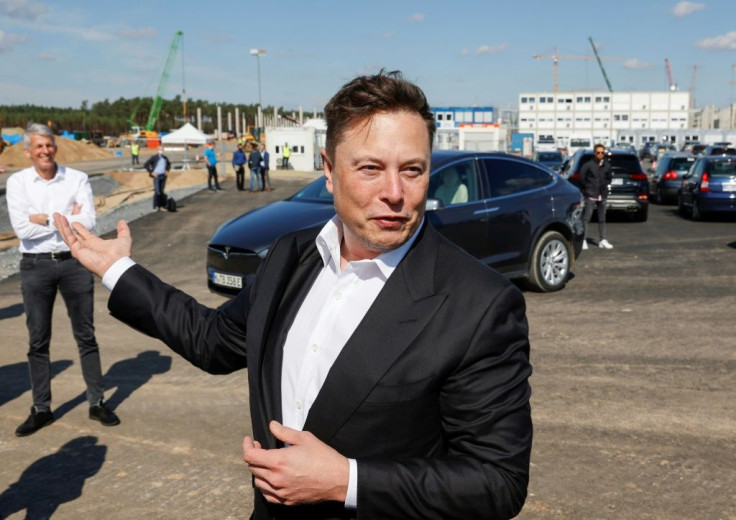 The S&P addition bolstered Tesla's stock price by 14% to over $400 billion. Musk has a 20% stake in the company, driving his net worth up to $117.5 billion. The majority of his fortune comes from Tesla's rocketing prices, which have netted him $90 billion just this year.
SpaceX, another company of Musk's, also delivered a milestone by sending four astronauts to the International Space Station earlier this week. SpaceX has seen steady progress in its development, and the use of one of its rockets to shuttle astronauts to the ISS signals that governments are willing to cooperate with the growing private space industry.
It's not all roses for the billionaire, however. Despite being one of the world's richest men, Musk can't escape criticism online for his irresponsible messages, including several recent tweets casting doubt on COVID-19 testing that earned him the moniker "Space Karen" on Twitter.
Musk's monetary gains were accompanied by media controversy after he cast doubt on COVID-19 test accuracy via Twitter. He said he had received four tests with differing results, calling them "extremely bogus." Other users were quick to note that he was using the fastest, least accurate tests that would only give conclusive results to someone "riddled with COVID-19."
© Copyright IBTimes 2023. All rights reserved.
FOLLOW MORE IBT NEWS ON THE BELOW CHANNELS