Elon Musk Mocks President Biden's Latest Teleprompter Gaffe
KEY POINTS
Elon Musk made fun of President Joe Biden's latest teleprompter gaffe
Musk has made similar jibes against President Biden in the past, although he voted for him in the presidential elections
Musk said the teleprompter controller is the real president
Elon Musk mocked President Joe Biden for pulling a Ron Burgundy act during a televised speech about abortion access Friday. The president appeared to include the instruction "repeat the line" in the speech he was reading from the teleprompter. In no time, social media users and news headlines began mocking the president.
"It's unbelievable how obviously senile Biden is. The man can't even give condolences properly. Take his teleprompter away and I doubt he can even make a speech," a tweet read. User Greg Price posted the video with the caption, "Joe Biden accidentally reads the part on the teleprompter that says 'repeat the line' when they wanted him to say the line again lmfao," encouraging response from the Tesla owner.
Musk shared a meme featuring "Anchorman" movie character Ron Burgundy who said things like, "Go f--k yourself San Diego" after it flashed on the teleprompter as a prank. Musk replied to Price's tweet with a meme featuring another scene from the movie where the anchor read "I am Ron Burgundy?" as a question after the controller mistakenly typed it as one. Musk took a jibe at President Biden in the accompanying caption, writing, "Whoever controls the teleprompter is the real president!"
The Tesla boss and President Biden have directed virtual jabs at each other since last year. In September, Musk poked fun at President Biden for failing to congratulate Space X's all-civilian crew. "He's still sleeping," Musk tweeted, alluding to the president's "Sleepy Joe" nickname coined by Donald Trump.
Shortly after President Biden's inauguration, Musk tweeted that he was looking forward to working closely with the new administration for climate change. Fast forward to May this year, Musk did a podcast interview saying the Biden administration failed to get much done, CNBC reported.
"The real president is whoever controls the teleprompter. The path to power is the path to the teleprompter. I do feel like if somebody were to accidentally lean on the teleprompter, it's going to be like 'Anchorman'," Musk said.
He continued, "This administration, it doesn't seem to get a lot done. The Trump administration, leaving Trump aside, there were a lot of people in the administration who were effective at getting things done. This administration seems to not have the drive to just get s--- done. That's my impression."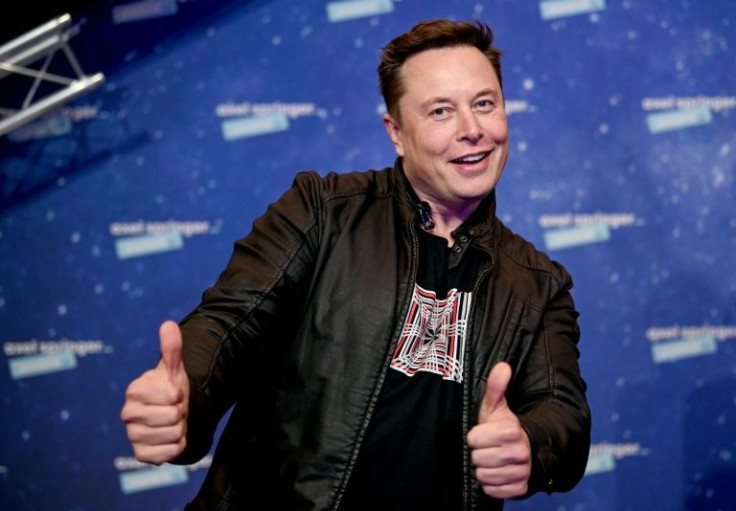 © Copyright IBTimes 2023. All rights reserved.