Elon Musk Says His Family Will Not Get Vaccinated Against COVID-19
KEY POINTS
During a podcast, Elon Musk said he and his kids were not "at risk for COVID"
He had called lockdowns "forcible imprisoning" and "fascist" in March
The COVID-19 pandemic has claimed over 200,000 lives in the United States
In another controversial statement on the coronavirus pandemic, Tesla CEO Elon Musk said Monday he and his family will not get vaccinated when a drug becomes available.
During an episode of "Sway", a podcast hosted by The New York Times' Kara Swisher, Musk said neither he nor his kids were "at risk for COVID". The COVID-19 pandemic has claimed over 200,000 lives in America, according to Worldometer, and there is no evidence to back Musk's statements that his family is any less susceptible to it.
Musk had earlier opposed the lockdowns and said they served no greater good. "Essentially, the right thing to do would be to not have done a lockdown for the whole country but to have, I think, anyone who is at risk should be quarantined until the storm passes," he said on the podcast.
He had called lockdowns "forcible imprisoning" and "fascist" in March, Business Insider reported. However, a study published in the Health Affairs journal suggested 250,000 to 370,000 deaths may have been avoided between March and May 15 by stay-at-home orders.
Musk had said in March that there would be "close to zero new cases" by the end of April, which turned out to be wrong. At the beginning of the pandemic, he had called the panic caused by the coronavirus "dumb". He even promoted the intake of a malaria drug as potential treatment.
Musk also claimed children were not at risk of contracting the virus.
He even risked getting arrested by restarting his factory in Alameda County in California when the authorities refused permission to open it due to COVID-19.
However, Musk is not alone in his apprehension. Polls show a third of the American public have a similar attitude toward vaccines, Business Insider reported. Some were concerned over the side effects, while others were opposed to vaccines in general.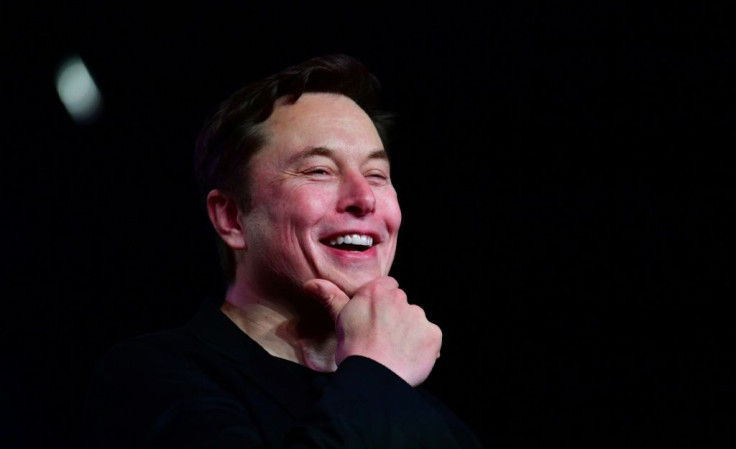 A status update on COVID-19 vaccines
No vaccines have proven to battle coronavirus effectively yet. However, around 240 vaccines are in early development, of which 40 are undergoing clinical trials. Big pharmaceutical companies including BioNTech and Pfizer, GlaxoSmithKline, Johnson & Johnson and Novavax are working on the vaccines.
Billionaire Bill Gates, with whom Musk has had a running public feud, is backing several entities in the pharma industry via the Gates Foundation to make vaccinations available for cheap to the public. Musk and Gates have shared disagreement over various issues in the past few months including EVs and their collaboration with heavy vehicles.
© Copyright IBTimes 2023. All rights reserved.