Elon Musk's Boring Company Will Expand Underground Tunnels In Las Vegas
The Las Vegas City Council on Wednesday unanimously approved an expansion of the Vegas Loop to downtown.
Elon Musk's The Boring Company originally built the first part of the tunnel system that will now expand. Construction will start in 2023 and expand the loop to add stops, including at the Harry Reid Airport and Allegiant Stadium.
"No taxpayer funds requested or contributed: all funding is from The Boring Company and private properties," read a press release from the Las Vegas City Council.
Steve Hill, the president and CEO of the Las Vegas Convention and Visitors Authority, told the Las Vegas Review-Journal that he expects the tunnel to serve customers by 2023.
With the expansion, the loop will span 34 miles and will have 55 stops by the time it is complete. As it stands the current looper operates with Tesla model X and Y vehicles, serving 70 customers at a time under the Las Vegas Convention Center, according to The Verge. The vehicles are also battery-powered with zero emissions.
The Boring Company describes the loop as "an all-electric, zero-emissions, high-speed underground public transportation system in which passengers are transported to their destination with no intermediate stops."
"Every vehicle that Vegas Loop removes from city surface streets 'frees up' traffic capacity that can be used to continue supporting downtown (re)development," says the city council.
The city council also points out that the connectivity the tunnels provide from location to location "is greatly enhanced." However, there are still some steps necessary before the project receives full approval.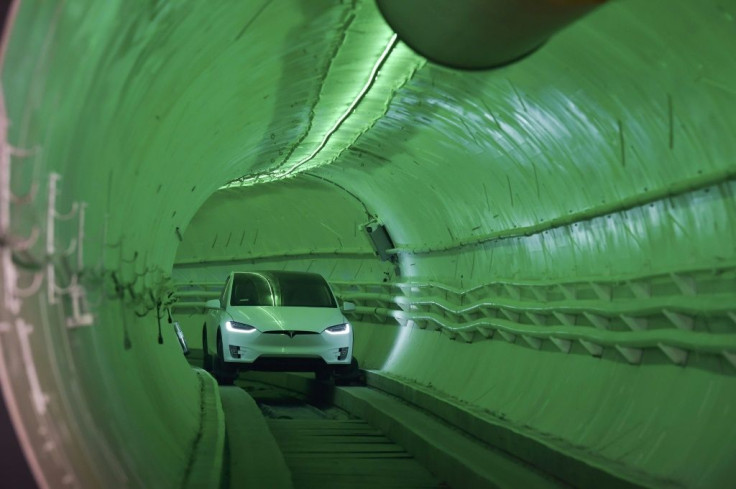 © Copyright IBTimes 2023. All rights reserved.