Elon Musk's Hyperloop Test Track Will Open 'Summer 2016,' After Expectations Pegged SpaceX Test Competition For June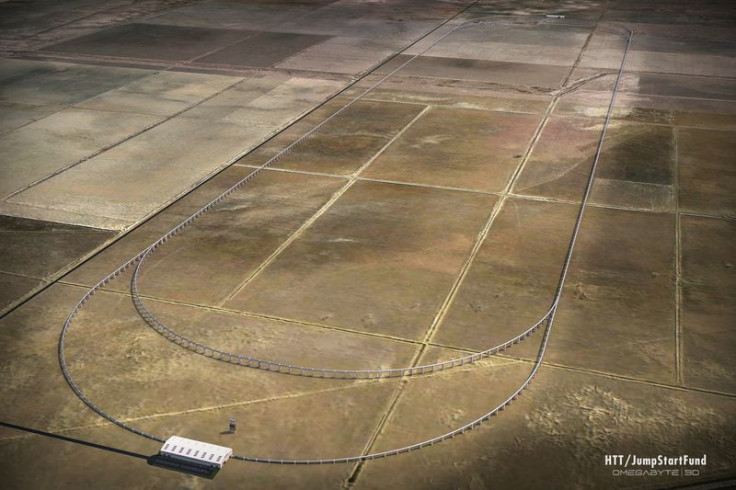 The next phase of Hyperloop testing will begin "Summer 2016," according to an email sent to teams planning to enter SpaceX's Hyperloop competition. The contest involves student teams designing and testing human-sized pods that could someday transport people at hundreds of miles per hour inside an above-ground tube.
Observers initially expected the event to take place in June, though SpaceX does not appear to have ever set a firm date.
SpaceX, led by CEO Elon Musk, initially said participating students, selected based on their showing in Design Weekend, would be able to try out their team's design at a test track in June. Now, according to an email obtained Thursday by Tech Insider, that window has been moved to "Summer 2016," though students will be given six weeks notice when a firm date is set. The final date depends on construction and post-construction issues, the letter added.
"Our best guess for Competition Weekend is early-to-mid August, but this could move in either direction (based on construction and post-construction testing)," said the email obtained by Tech Insider.
Competition Weekend will take place at a test track outside SpaceX's headquarters in Hawthorne, California, south of Los Angeles.
"While we are not developing a commercial Hyperloop ourselves, we are interested in helping to accelerate development of a functional Hyperloop prototype," the company previously said in a statement on its website. "For this reason, SpaceX is announcing an open competition, geared towards university students and independent engineering teams, to design and conduct and build the best Hyperloop pod."
A team from the Massachusetts Institute of Technology took top honors at the design competition last month. Dozens of winners from throughout the country also won victories in propulsion, design, levitation, braking and other categories. At least 22 teams are expected to compete in Competition Weekend when the track is completed.
It's all part of a plan to remove the stigma around Musk's Hyperloop idea. Neither Musk nor SpaceX are affiliated with any Hyperloop companies, but the rocket company has been involved in trying to make the concept of capsules traveling at high speeds in a pressurized tube a reality. Initial designs were released in 2013, though the project is expected to take years and billions of dollars before it's complete.
CORRECTION: A previous version of this story, and the headline on this story, erroneously stated that "construction problems" at the Hyperloop test track were the cause of delay. The story has been updated to reflect this correction.
© Copyright IBTimes 2023. All rights reserved.