Elon Musk's Underground Cars vs. Intel's Flying Cars: Which Futuristic Vision Is Better
There could be a possibility for flying cars to happen according to Intel even though other companies, like Elon Musk's the Boring Company, think putting cars underground is the future of transportation.
The competition in the automobile industry may go beyond the usual roads in the near future. In fact, Intel's drone chief is already looking at making flying cars a reality.
"There will definitely be flights with flying cars in five years. At scale? Probably not. But definitely you'll see them starting to be up in the sky. The most amazing thing about autonomous air traffic is that airspace solves the three-dimensional challenge that the ground traffic is faced with," Anil Nanduri, general manager of Intel's drone group, told CNET.
As for the question on what could happen in 10 years, Nanduri said that air taxis should be around and that it's their job to make such happen. This is not far from what Ehang and Uber have in mind. The companies plan to launch air taxis as early as 2023.
Flying vehicles are a contradiction to what Musk and his company have been working on: an underground tunnel that can accommodate autonomous cars. The Boring Company's new project is a "people mover" that will operate under the Las Vegas Convention Center in 2022, if approved.
Las Vegas Convention and Visitors Authority noted that the system will deploy autonomous mini-buses that could travel through the tunnels. It will be "a loop of underground express-route tunnels that could carry passengers in autonomous electric vehicles at high speeds."
However, Musk and his company may still need to work a lot on the technology since the first test tunnel launched last December recieved loads of negative reviews. Some critics even likened it to "riding on a dirt road."
Meanwhile, Nanduri has addressed the engineering, safety and social concerns of flying cars. He said that people will just learn to adopt to them given that flying cars can definitely shorten travel time and do away with traffic. He even pointed out that people know that car accidents happen, but they still ride cars.
"Once you see [flying cars], the benefit far overrides the hurdles," Nanduri explained. He added that the flying cars must be safe. Early adopters always take the more significant risks but give it time and more people will be comfortable with the idea. He said that research is ongoing on how something like flying cars could be human-friendly.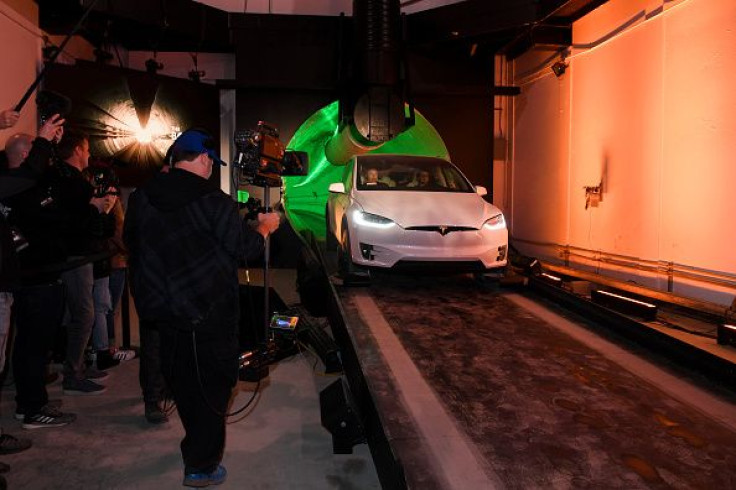 © Copyright IBTimes 2023. All rights reserved.