Eminem Birthday 2020: Best Lyrics From The Rap Icon
Eminem is one of the most successful rappers of all time. Born Marshall Bruce Mathers III on Oct. 17, 1972, he has been on top of his game for over two decades. His first album was released in 1996 and since then, he has achieved ten number-one albums on the Billboard 200 chart and has sold well over 100 million albums worldwide.
Eminem also holds a world record for "fastest hit rap-song" with "Godzila," featuring Juice WRLD, Hyperbeast reported. On the third verse of the track, Eminem raps so quickly he's just broken his own record set by "Rap God" back in 2013 when he dropped "The Marshall Mathers LP 2." At the time, the rapper has broken down 9.6 syllables-per-second on the track's third verse.
For the new record, Eminem raps 229 words in 30 seconds on the third verse of "Godzilla" breaking out to 11.3 syllables-per-second.
His net worth is estimated to be around $230 million.
Here are Eminem's best and most inspirational lyrics to celebrate his 48th birthday –
"You don't get another chance, life is no Nintendo game." - Love The Way You Lie, Album: Recovery, 2010
"Seize the moment try to freeze it and own it, squeeze it and hold it. 'Cause we consider these minutes golden." - Sing For The Moment, Album: The Eminem Show, 2002
"Here's no mountain I can't climb. There's no tower too high. No plane that I can't learn how to fly." - My Dad's Gone Crazy, Album: The Eminem Show, 2002
"When I say I'mma do something I do it, I don't give a damn what you think, I'm doing this for me." - Not Afraid, Album: Recovery, 2010
"You only get one shot, do not miss your chance to blow. This opportunity comes once in a lifetime yo!" - Lose Yourself, Movie: 8 Mile, 2002
"God gave you shoes to fit you. So put 'em on and wear 'em. Be yourself man be proud of who you are… Never let anyone tell you you ain't beautiful." - Beautiful, Album: Relapse, 2009
"Why do we say that until we get that person that we think's. Gonna be that one, then once we get 'em it's never the same. You want them when they don't want you. Soon as they do, feelings change." - Space Bound, Album: Recovery, 2010
"But you gotta search within you. And gotta find that inner strength. And just pull that shit out of you. And get that motivation to not give up. And not be a quitter, no matter how bad you wanna just fall flat on your face, and collapse." - Till I collapse, Album: The Eminem Show, 2002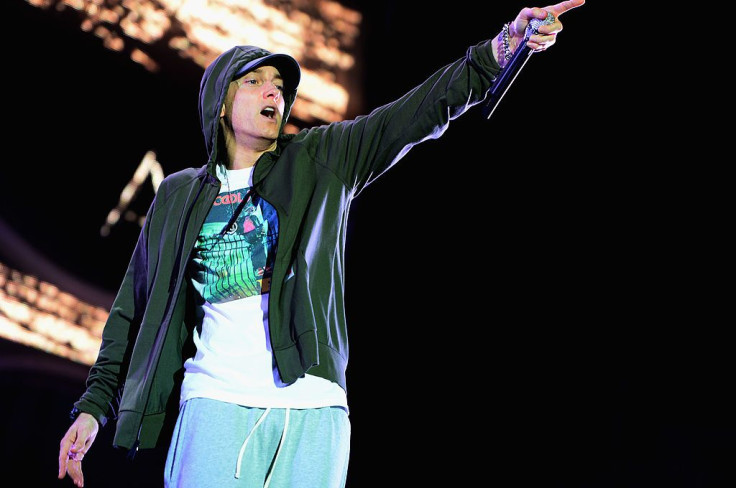 © Copyright IBTimes 2023. All rights reserved.