'Empire' Season 2 Spoilers: Lee Daniels Posts Set Photos Featuring Terrence Howard And Chris Rock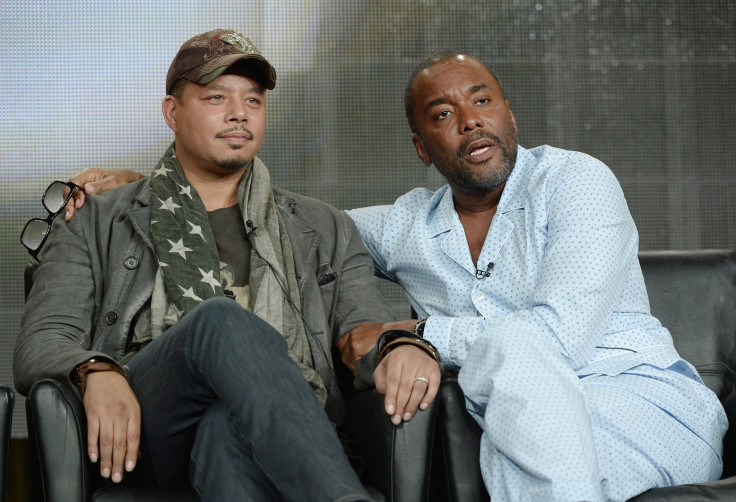 Get ready to scream like you were at a Lucious Lyon concert. "Empire" showrunner and director Lee Daniels shared a very special treat with fans of the Fox series on his social media accounts Tuesday. After formally kicking off the first day of Season 2 shooting, the director posted several set photos on Instagram, featuring star Terrence Howard and special guest Chris Rock.
If "Empire" fans want to sit on the "Empire" set and watch the Season 2 magic in progress, they would do well to follow Daniels' Twitter and Instagram accounts. In addition to the official kick-off message for filming Season 2, Daniels posted a still and a Flipgram, a flipbook of several images set to music. Those images show the director hard at work behind the camera on the jail set where audiences saw Lucious (Terrence Howard) taken to in the Season 1 finale.
Apparently, it's while Lucious is in jail that he meets the character played by Chris Rock. In a second video on his Instagram page, Daniels has his arms around Howard and Rock and asks them how their first day of shooting went. The two smile and say nice things until Howard cracks a joke about punching Rock in the stomach "by accident."
"I don't know if it was an accident," retorts Rock.
Earlier this week, Jussie Smollett also previewed some of the "Empire" Season 2 music in the works. Smollett, who plays Lucious' middle son Jamal on the drama, shared he's been collaborating with Ne-Yo and Timbaland on several new tracks. The singer even revealed he's had a hand in some of the Season 2 songwriting. Hopefully, it'll be an apt sequel to "Drip, Drop."
The 18 episode order of "Empire" Season 2 premieres Wednesday, Sept. 23, at 9 p.m. EDT on Fox.
© Copyright IBTimes 2023. All rights reserved.