Espresso House Beats Starbucks In Its Own Game—With The Help Of A Labor Union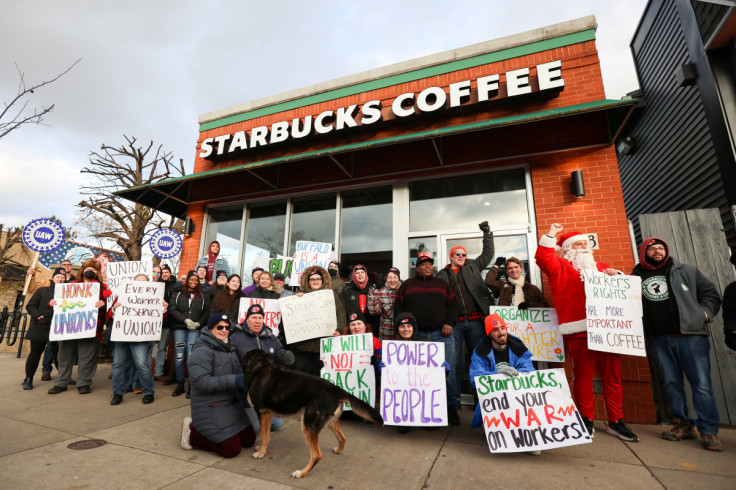 Starbucks Corporation has been winning the hearts and wallets of consumers around the world. But not in Nordic countries, where local upstart Espresso House rules the market, beating Starbucks in its own game: an elegant "third place."
For years, Starbucks has been opening stores at home and abroad at a fire pace, counting 32,000 stores by early 2023.
Thanks to the development of an irresistible value proposition, a "third place," an elegant store setting, where people could enjoy a broad collection of espresso drinks away from home and work.
While Starbucks' success is unquestionable in its home market, where many communities lacked a "third place," its success in overseas markets varies for several reasons.
One of them is that it needs to localize its product offerings more to cater to the diverse needs of local markets.
The other reason is that, over time, the American coffee chain departed from its original third-place model. Instead, it focused on the offering of espresso drinks to go.
That's where local coffee chains came in, beating Starbucks on its own game.
Swedish-based Espresso House is a case in point. The company features big stores with comfortable seating, resembling Starbucks stores of the early days; at least, that's the impression of the author from several stores he visited in Denmark and Sweden. In addition, it offers a broad collection of espresso drinks, sandwiches, and sweets, which cater to the tastes of different local markets.
Moreover, stores are filled with younger people, helping the company spread buzz and grow by leaps and bounds, beating Starbucks in store count in the Nordic region by a significant margin.
Espresso House was opened in the university town of Lund in Sweden by two students in 1996. Today, it's established in five markets: Sweden, Norway, Denmark, Finland, and Germany. As of 2018, Espresso House counted 261 stores in Sweden, 65 in Denmark, and 58 in Norway, while Starbucks had 15, 21, and 24, respectively.
"Our Nordic heritage is essential to us in terms of culture, values, and products," Stina Möller, Country Manager Sweden, told International Business Times. "The famous Swedish bakery kanelbulle (cinnamon roll) is baked in our bakery in southern Sweden, and we only serve so-called specialty coffee from our roastery outside Stockholm. "The homely living room atmosphere of our coffee shops invites you for a coffee break on your own, socializing with friends, or for a work meeting."
A homely living room is supplemented by high-quality services offered by a qualified labor force, which is at the core of the company's business model. "Our business begins and ends with them, and it comes alive through the interaction with our guests," says the company's site. "Without satisfied and valued employees, who enjoy working with us, we have no long-term sustainable business."
And unlike Starbucks, which strives to keep its employees from unionizing, Espresso House has a labor union representing its 7000 employees.
"We have good relations with HRF and Union labor unions," Stina Möller, Country Manager in Sweden," added. "We encourage our employees to engage with the union to ensure a good dialogue concerning work environment and labor law."
"The company and the union work closely to better-working conditions," one of the employees at one of the stores IBT visited in Stockholm told IBT. "They help us pursue a career rather than a temporary job."
Would Espresso House's success be replicated in Starbucks' home market in the U.S? Hard to say.
"For the time being, there are no plans to expand to the USA," Möller said.
© Copyright IBTimes 2023. All rights reserved.