EU, US weigh more sanctions against Syrian leaders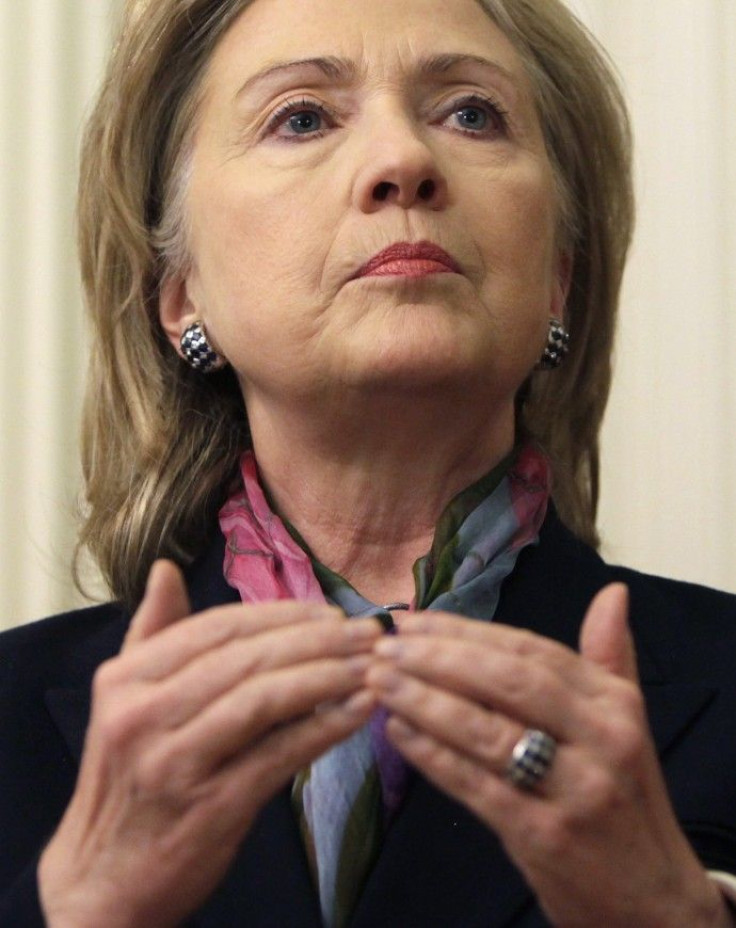 The European Union and United States are preparing to hit Syria's leaders with new sanctions as anti-government protesters are still facing a brutal crackdown.
Both EU and US are reviewing fresh penalties, which are expected to act fast. We will be taking additional steps in the days ahead, said Secretary of State Hillary Clinton. She also added that she agrees with EU's foreign policy Chief Catherine Ashton, that the time for Syria to make changes has come.
Soldiers fired machine guns in the air strikes, and tanks and armed personnel entered Nawa, a city of 80,000 people 40 miles (60 km) north of the southern town of Deraa, according to activists from the region. In more than a month of violence, more than 850 people have been killed. Ashton and Clinton said that the Assad government was running out of time to change courses and forestall new international measures against it.
The US has condemned the crackdown by the Syrian government as barbaric.
Tanks still remain in the streets in Deraa after the old quarter was shelled into submission last month. Residents have given accounts of mass graves, however, authorities denied that fact.
Four residents told Reuters that villagers had contacted the local civil defense after noticing two mounds of earth in wheat fields just outside Deraa's old city district. Under the mounds were 22 to 26 decomposed corpses, they said.
The villagers near Deraa have found two separate graves which contained up to 26 bodies. However, the Syrian authorities dismissed the reports saying that it was a part of campaign of incitement that targeted the government.
There have been tanks in Deraa for the past three weeks, and since then the army has moved to several other protest centers. They have also shifted down south around the capital city of Damascus and to the Mediterranean coast. Soldiers moved on Saturday into the town of Tel Kelakh, which is close to Lebanon's northern border.
Human rights campaigners said numbers of people have been arrested since Monday and that the forces were firing at several neighborhoods in the city of 30,000 people.
The recent events in Syria we believe prove that the country cannot go back to the status quo ante, said Jay Carney, White House press secretary. Syria's future will only be secured by a government that reflects the popular will of its people.
© Copyright IBTimes 2023. All rights reserved.