'Euphoria' Star Sydney Sweeney Engaged To Jonathan Davino: Report
"Euphoria" star Sydney Sweeney is engaged to Jonathan Davino, according to a report.
A source confirmed to E! News that the 24-year-old actress and the 37-year-old Chicago-based restaurateur have taken their relationship to the next level. "She and Johnny refer to each other as fiances," the outlet quoted the source as saying. "They're very cute and happy together."
The pair sparked engagement rumors Monday after paparazzi spotted Sweeney rocking a flashy diamond ring on her ring finger while chatting with a friend in Encino, California. The actress, who has been romantically linked to Davino since 2018, did not comment on the rumors at the time.
Sweeney revealed in an interview with Cosmopolitan last month why she's all for keeping her relationship out of the spotlight. "I don't date people in the spotlight," she said. "I don't date actors or musicians or anyone in entertainment because I can just be normal Syd that way and it's easiest."
"I have a great support system," she continued. "I have people who will battle for me and allow me to be on the pedestal and shine without making me feel like, 'Oh no, I'm shining too bright and I need to step back."
She also told the magazine she wants her partner to be her best friend. "I look for a best friend," she said. "I need to be able to be with someone who I can literally hang out with 24/7 and never get sick of and we laugh every single day."
Though they have never confirmed their romance, Sweeney and Davino have been spotted packing on the PDA on several occasions since 2018. They were also photographed smooching on a yacht last summer.
Davino's family reportedly owns Pompei, a well-known Italian restaurant in Chicago. They also run 14th Round Inc, a cannabis technology and packaging company, as per Los Angeles Times.
Besides portraying Cassie Howard in the hit HBO series "Euphoria," Sweeney is also popular for her roles in "The Handmaid's Tale," "Everything Sucks," "Sharp Objects" and "The White Lotus." She will be seen next in the movie "National Anthem," which will mark Tony Tost's directorial debut.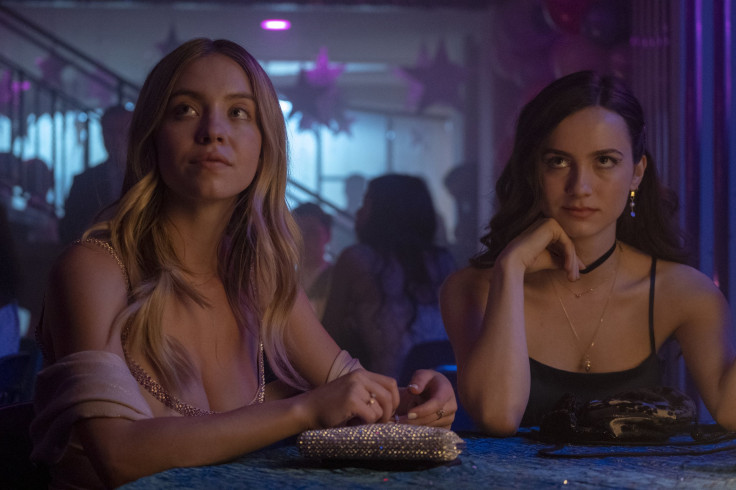 © Copyright IBTimes 2023. All rights reserved.