Euro Zone Unemployment Remains High, Inflation Lowest Since 2009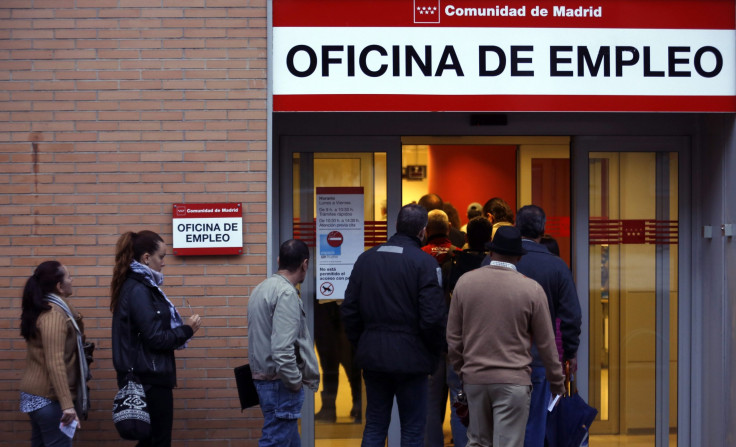 Unemployment rates in September in the 17-nation euro zone and in the 28-member European Union, or EU, held steady on a monthly basis but remained at high levels, while both rates rose in comparison with the corresponding period last year, data released by Eurostat on Thursday showed.
The euro zone registered an unemployment rate of 12.2 percent in September, same as in August, but up from 11.6 percent recorded in the same period last year. Analysts had expected unemployment to come down to 12 percent. The unemployment rate for the EU was 11 percent, stable compared to August, but up from the 10.6 percent rate in August 2012.
"The latest figures put a dent in hopes that the labor market may have reached a turning point," Ben May, European economist at Capital Economics, said in a note.
About 26.87 million people were unemployed in the EU in September, of whom 19.45 million were in the euro zone. Compared to August, the number of people unemployed increased by 61,000 in the EU and by 60,000 in the euro zone. And, compared to September 2012, the number of unemployed rose by 978,000 in the EU and by 996,000 in the euro zone.
The lowest unemployment rates were recorded in Austria (4.9 percent) and Germany (5.2 percent), and the highest unemployment rates were seen in Greece (27.6 percent in July 2013) and Spain (26.6 percent).
Eurostat data showed annual euro zone inflation in October was 0.7 percent -- the lowest in almost four years -- and down from 1.1 percent in September, remaining significantly below the European Central Bank, or ECB's inflation ceiling of 2 percent, for the ninth consecutive month, according to a preliminary estimate. The estimate missed expectations of 1.1 percent annual inflation.
Core inflation on a yearly basis for the euro zone was 0.8 percent in October, less than 1 percent recorded in September.
In Italy, the unemployment rate rose to 12.5 percent in September from 12.2 percent in the previous month, missing expectations of a rate of 12.2 percent. Italy's consumer price index showed a monthly decline of 0.3 percent in October, same as in September, and missing expectations of a 0.4 percent rise in prices. On a yearly basis, consumer prices rose 0.7 percent in October, less than a 0.9 percent rise in September, and missing expectations of a 1.2 percent rise.
"The figures provide further signs that inflationary pressures in the region look set to remain weak. Given this and the further rise in the euro, pressure looks set to build on the ECB to loosen monetary policy further," May said.
© Copyright IBTimes 2023. All rights reserved.
FOLLOW MORE IBT NEWS ON THE BELOW CHANNELS