European Leaders Seek Australian Advice On Migrant Crisis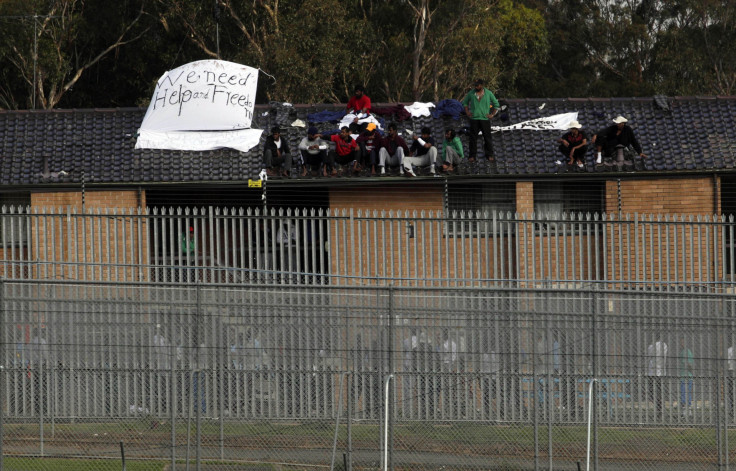 Australian Prime Minister Tony Abbott said on Monday that European officials seeking to contain a surge in illegal migration had asked Australia for advice. Australia's controversial anti-immigration policy has been criticized by rights groups and international bodies for its alleged mistreatment of refugees and asylum seekers.
Abbott did not specify which country or countries had sought the advice. "My understanding is that there has been some contact at official level between Australian people and Europeans," he told reporters, according to the Associated Press.
Under Australia's plan, called Operation Sovereign Borders, neighboring Nauru and Papua New Guinea are paid to host asylum seekers in detention camps while they are processed. Australia also attempts to turn back any refugee boats it finds at sea to Indonesia, and has set up a deal with Papua New Guinea and Cambodia to resettle refugees. Abbott has defended the program as necessary to fight human trafficking.
"Obviously Operation Sovereign Borders is an object lesson in how to do the right thing by everyone. Do the right thing by our people and ultimately do the right thing by poor, misguided people who for all sorts of reasons want a better life but who very often end up dead if they succumb to the lure of the people smugglers," he said, the AP reported.
However, the program has been condemned by rights groups and international bodies, who have accused Australia of shirking its international obligations. The United Nations High Commissioner for Refugees has said Australia is violating its treaty obligations, as well as breaching the rights of children, under its current detention policy.
Europe, meanwhile, is dealing with an unprecedented migrant crisis as thousands of people fleeing growing instability in parts of Africa and the Middle East seek asylum in European countries. However, the dangerous passage across the Mediterranean in unsafe boats has led to the loss of thousands of lives while thousands more have been rescued by European navies and commercial vessels.
The European Union's leaders have agreed to triple its funds for search and rescue operations, but the program has been criticized for not doing enough to address the crisis.
© Copyright IBTimes 2023. All rights reserved.